<![if !vml]>

<![endif]>
LATEST EMPIRE NEWS
---
<![if !vml]>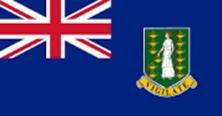 <![endif]>
The UK Government has sent a minister to the British Virgin Islands after an inquiry called for a return of UK rule. In a turbulent week for the Overseas Territory, its leader Andrew Fahie was arrested in the US for alleged drug trafficking and money laundering. After his arrest, a report led by a British judge was released recommending direct rule be imposed from London due to corruption concerns. But the acting leader of the BVI has said he opposes the UK taking control. The BVI is a British Overseas Territory home to more that 35,000 people and made up of more than 20 islands, located in the Caribbean to the east of Puerto Rico. It operates as a parliamentary democracy, with the premier acting as the head of the elected government alongside the Governor, who is appointed by the UK Government and represents the Queen. Foreign Secretary Liz Truss said Amanda Milling, the Minister for Overseas Territories, was travelling to the territory for talks with BVI Governor John Rankin and other senior figures on Saturday. She said the UK Government would outline the next steps for the island's governance following the discussions.
- BBC News report, May 1, 2022
---
<![if !vml]>

<![endif]>
The Friends of Gibraltar who visited Gibraltar this year enjoyed a very busy week with a good variety of events. Below is a flavour of the visit, with a full account of the week to be included in the next edition of Rock Talk. Overall, around 38 Friends attended the visit, with numbers attending each event ranging from 20 to 38. Regular events held during the week included Monday's welcome at Gibraltar Heritage Trust's offices, lunch at the Royal Gibraltar Yacht Club, drinks and canapes at the Rock Hotel, a visit to City Hall, visit to the Tower for a briefing from Commodore Tim Henry, Commander British Forces, coffee with the Governor and the Queen's Birthday Parade. Other events held included a visit to the New Mole Police Headquarters where Friends were able to see the Operations Room and the cells, which thankfully were empty at the time!! The work of the Gibraltar Police will be expanded upon in October at the FOGHS Annual Seminar, when either Ian McGrail, the Police Commissioner. or his deputy will be presenting. Following Tuesday's Service of Remembrance for Tim Lawson-Cruttenden a wonderful lunch was provided by the ladies who support the King's Chapel. Friends were very lucky to be able to move into the courtyard of the Convent where the murals, renovated back in 2001 by a donation from the FOGHS, could be seen. A few Friends also visited the frescoes in the cellar, preserved two years ago, again with a donation from the FOGHS.
- Friends of Gibraltar Newsletter, July 2019
---
<![if !vml]>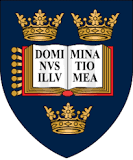 <![endif]>
An Oxford University professor, Prof. Nigel Biggar, hosted a summit of historians, economists and ethicists to discuss the legacy of colonialism. The aim was to reflect on a controversial article written by Bruce Gilley, an American political scientist. His Case for Colonialism argued colonial rule was sometimes legitimate and suggested post-colonial states could benefit from nurturing certain aspects of their legacy rather than reject them. Prof. Biggar, head of the McDonald Centre for Theology, Ethics and Public Life, is leading a project analysing Britain's Imperial past. Last year, fellow academics attacked him for suggesting people should be proud of aspects of Imperialism. A University spokesman said: "We are committed to freedom of speech."
- Daily Telegraph, 20 December 2018
---
<![if !vml]>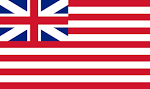 <![endif]>
Six Royal Navy sailors were arrested for drunk and disorderly behaviour after HMS Queen Elizabeth docked in Florida following its first transatlantic voyage. Three were also charged with resisting arrest and two were Tasered by local police amid claims that sailors were seen urinating from a pub balcony into the street and fighting each other. The £3 billion, 65,000-tonne aircraft carrier, nicknamed Big Lizzie, docked at Mayport naval base on Wednesday and hundreds of the crew split out into local pubs and bars. Keith Doherty, the owner of Lynch's Irish Pub in Jacksonville, said: "We need a modern-day Paul Revere to let us know that the British are coming."
- Daily Telegraph, 10 September 2018
---
| | |
| --- | --- |
| <![if !vml]><![endif]> | <![if !vml]><![endif]> |
| <![if !vml]><![endif]> | <![if !vml]><![endif]> |
Cllr Lisa Duffy, the UKIP Aid Spokesman, has called for immediate response to the emergency sweeping the Caribbean, particularly in the British Overseas Territories of Anguilla, the British Virgin Islands, the Turks and Caicos islands and Montserrat. Cllr Duffy said, "The UK continues to give £12.2 billion in foreign aid, supporting countries like the North Korean [DPRK] regime now threatening nuclear war and Argentina who still think they have a claim over the Falkland Islands. Britain has been giving money to Iran, China and would you believe it money has also been going to Mugabe's Zimbabwe! It is appalling, there is no justification and it must stop. Money should instead be going to the Caribbean Islands hit by the Hurricane Irma. At least eight people have been killed and numerous injured as the Hurricane tears into all these Caribbean Islands, some of which are British Colonies. Buildings have been destroyed, residents left homeless, roads and telecommunications systems wrecked. Britain needs to be spending our foreign aid budget here, supplying fresh water, equipment and food instead of wasting our tax payer's money on corrupt and dangerous regimes. Let's be clear we need to send aid not a blank cheque. Foreign Aid needs to be spent in the right places, we need to be sending money immediately to help the people and countries destroyed by Hurricane Irma. These Islands are being destroyed as the most powerful hurricane ever recorded batters the Caribbean. This Government is just not offering enough support to our British Overseas Territories and the Caribbean Islands caught in its wake."
- UKIP web-site, September 7, 2017
---
<![if !vml]>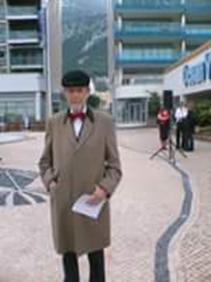 <![endif]>
It was with great sadness that we recently learnt that Solomon "Momy" Levy had died in December 2016. "Momy" Levy was born in Gibraltar during October 1936, a descendant of those who had settled in Gibraltar shortly after the Rock became British during the early 1700s. He served with distinction in the Royal Gibraltar Regiment, rising to the rank of Captain and becoming Gun Commander for Royal Salutes. His long-standing involvement with the regimental band and drum corps led to a special march being composed in his honour! In 1960, after leaving the army, he founded his own highly successful estate agents, but also immersed himself in much charitable work, not only within his own Jewish Community but also for his fellow-Gibraltarians as a whole. In particular he worked tirelessly for the Royal British Legion and eventually became President of their Gibraltar Branch. He was appointed a JP in 1994 and was awarded the MBE in 1999 – but in 2008 he gained his highest accolade when he was elected Mayor of Gibraltar. He was intensely proud of Gibraltar and its British connections and unflinchingly loyal to the UK and the British Crown – and became a leading "star" of Channel 5's highly acclaimed documentary series "Gibraltar: Britain in the Sun". When a delegation from the Springbok Club and the Swinton Circle visited Gibraltar in 2005 in order to celebrate the 200th anniversary of the Battle of Trafalgar "Momy" Levy provided the poppy-wreaths which were laid on the graves of the only two sailors from the Battle who were buried on the Rock. When officials from the same organisations again visited Gibraltar in 2008 for the unveiling of the new memorial in honour to the Royal Marines he was again present (when this picture was taken), and remembered everyone immediately. "Momy" Levy was a great Gibraltarian – and a great servant of the British Empire!
- Statement issued by The Springbok Club, January 2017
---
<![if !vml]>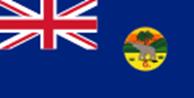 <![endif]>
Gambia's President Yahya Jammeh declared a 90-day state of emergency yesterday, two days before he is supposed to cede power after losing elections last month. Mr. Jammeh is refusing to step down despite international pressure and the threat by other West African nations of a military intervention.
- Daily Telegraph, 18 January 2017
---
<![if !vml]>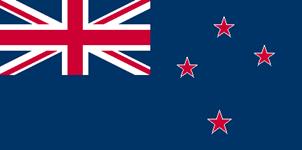 <![endif]>
New Zealanders have voted to keep their existing flag after a national referendum, results show. The referendum asked whether the flag which includes the Union Flag should be replaced by a design called Silver Fern, which won an earlier ballot. The results show 56.6% voted for no change, while 43.1% opted for the new design. Just over 2.1 million votes were cast. Prime Minister John Key had advocated the new flag but called on New Zealanders to "embrace" the people's decision.
- BBC News web-site, March 24, 2016
---
<![if !vml]>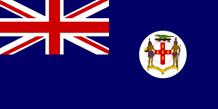 <![endif]>
More than 300 Jamaican criminals languishing in British jails will be deported, David Cameron has pledged as he announced that some of the foreign aid budget would be spent building a new prison in the country. Poor conditions in Jamaican jails have prevented foreign prisoners from being deported to the country, so about £25 million of aid will be spent building the prison to address the problem. The new prisoner transfer agreement with Jamaica will eventually save the taxpayer about £10 million a year, according to government estimates. Tory backbenchers welcomed the deal, which was only ratified after Britain agreed to fund the prison, and called it a sensible use of Britain's aid. Some 619 Jamaicans are currently held in British prisons, with around two thirds convicted of violence or drug-related offences. Under the new deal, prisoners given sentences of four or more years with at least 18 months left to serve will be eligible for transfer. Government officials estimate more than 300 Jamaicans will be deported once the new 1,500-bed prison is completed in 2020.
- Daily Telegraph, September 30, 2015
---
<![if !vml]>

<![endif]>
British soldiers will be sent to Africa to help counter the threat of Islamist extremists in the region, David Cameron has said. The Prime Minister said up to 300 soldiers will be deployed in South Sudan as part of a peace-keeping mission while a further 70 will be sent to Somalia to support attempts to defeat the terrorist group Al-Shabab. Mr Cameron suggested that bringing stability to both countries could help ease the crisis that has led to hundreds of thousands of migrants crossing the Mediterranean to reach Europe. And he said it was right Britain was "stepping up and playing a greater role". All the troops sent to the region will be involved in peace-keeping efforts not active combat, with a focus on training, logistical support and engineering help. Mr Cameron said: "Our Armed Forces have a long history of delivering security and stability to some of the most difficult environments in the world, and I am proud to offer British support and expertise to peacekeeping operations in Somalia and South Sudan. "As the world agrees ambitious goals to end extreme poverty, it is absolutely vital that the international community works together to shore up stability in Africa." In South Sudan, troops will be dispatched in a series of rolling deployments to help a UN peace-keeping force of more than 12,000 there since 2013, when a fragile political settlement between the country's two main tribes descended into open warfare. In Somalia, British soldiers will help assist an African Union peace-keeping force which has been attempting to drive back Al-Shabab, the Islamist radicals linked to Al-Qaeda. A dozen Ugandan soldiers fighting for the force was killed by the radicals earlier this month, raising fears for British troops' safety. Speaking to reporters on a flight to New York, Mr Cameron said everything would be done to ensure troops deployed to the countries remained safe. "Let me stress that obviously we will want to see all the right force protection arrangements to be in place. But we should be playing a part in this," he said. "What happens in the outcome in Somalia, if it's a good outcome, that's good for Britain, it means less migration, less piracy and ditto South Sudan. "If we can, as peacekeepers, help to maintain order and peace and see stable development in that country then that's going to be again less poverty, less migration, less issues that affect us back at home. "So it's right that we're stepping up and playing a greater role. We're able to do this because of the resources that we have." The new deployments will be in additional to the 280 British troops already participating in a UN mission in Cyprus.
- Daily Telegraph, September 28, 2015
---
<![if !vml]>

<![endif]>
The Royal Navy's force led by HMS Illustrious and including two frigates will sail for the Mediterranean on Monday at the start of a four-month deployment. Three ships including the frigate HMS Westminster are due to stop later this month in the port amid a standoff with Madrid over punitive border checks for visitors to Gibraltar. The visit was announced two days after Gibraltar's chief minister demanded that warships be sent to stop Spanish incursions into the Rock's territorial waters. On Thursday, Fabian Picardo told The Telegraph the territory would be delighted to welcome the Royal Navy. He said: "Gibraltar has a long and close relationship with the Royal Navy and we will be delighted to welcome HMS Westminster and the support ships back to the Rock. It is further proof, if any were needed, of the continuing strategic importance of Gibraltar and its territorial waters." Naval chiefs stressed the visit by the nine-vessel Response Force Task Group was part of a long-planned exercise, and not in response to the diplomatic row. But it was announced as the dispute over the territory continued despite attempts by the nations' leaders to de-escalate the situation. The force of four Royal Navy warships supported by five ships of the Royal Fleet Auxiliary is led by the helicopter carrier HMS Illustrious. It will consist of thousands of sailors and Royal Marines. The deployment, called Cougar 13, will see the force sail through the Mediterranean and on to The Gulf and Horn of Africa, holding joint exercises with navies along the way. David Cameron earlier this week said he was "seriously concerned" about escalating tensions over the border between Spain and Gibraltar. Spain has warned it is ready to impose a border tax, close its airspace to planes using the British overseas territory's airport, and investigate the affairs of Gibraltarians with Spanish economic interests. The escalation between Spain and the British territory began last month after Gibraltar began building an artificial reef it said would improve fish stocks depleted by incursions by Spanish fishermen. Downing Street's claims that Spain had agreed to ease punitive border delays after a call between David Cameron and Mariano Rajoy, the Spanish Prime Minister, appeared premature after Spanish police quickly re-imposed them. Those entering the Rock quickly found themselves in queues of up to four hours in the hottest part of the day. Gibraltar's chief minister, who earlier in the week likened Spain's stance to "that of North Korea", said the latest behaviour was just another example of Spanish "duplicity". "It's about time the UK government saw the face of Spain that we see constantly. In Gibraltar we are not so surprised that there was an element of duplicity in the way Spain is going about this, " Mr Picardo said on Thursday. Following the call between Prime Ministers, Downing Street briefed that Spain had conceded to reduce measures at the border while agreeing the Gibraltar issue should "not become an obstacle in bilateral relations" and that there was a "need to find a way to de-escalate" However, the Spanish government issued a statement in which it made no reference to any concessions to reduce delays at the border and claimed instead that Mr Rajoy had held his ground over the matter. "From the two such diametrically opposed briefings from two capitals, it seemed that two entirely different conversations were held," commented Gibraltar's Chief Minister. The front pages of Spanish newspapers on Thursday carried headlines on the "stand-off". "There is an obvious defiance displayed on front pages of all the Spanish newspapers today, " said Mr Picardo. "It remains to be seen whether we are going to see that defiance played out on the ground or whether in fact they will talk tough but deliver on de-escalation that the prime minister has sought." He commented that perhaps it suited Spain's ruling Popular Party to keep Gibraltar in the headlines for a few more days yet. "There is certainly a smoke screen element to all this and the best way for Spanish government to play out August is to have Gibraltar on the front pages and not the scandals that are afflicting them." A spokesman for the Ministry of Defence said the annual Cougar deployment was "long-planned and well-established". He said: "Gibraltar is a strategic base for UK Defence and as such Royal Navy ships visit its waters throughout the year as part of a range of regular and routine deployments." Elements of last year's Cougar '12 deployment visited Gibraltar and the forthcoming visit by ships making up Cougar '13, including HMS Westminster and the Royal Fleet Auxiliary ships Lyme Bay and Mounts Bay, are business as usual. At the same time, other elements of the Task Force will be visiting Spanish ports as part of the exercises. "The same phase of the deployment will also see port visits in Portugal and throughout the Mediterranean to Spain, Turkey and Malta before onward transit to the Middle East."
- Daily Telegraph, August 8, 2013
---
<![if !vml]>

<![endif]>
Gibraltar, the tiny British overseas territory boasting just one professional player, will take part in Euro 2016 qualifying campaign after gaining UEFA membership – but will be kept apart from Spain.
- Daily Telegraph, May 25, 2013
---
<![if !vml]>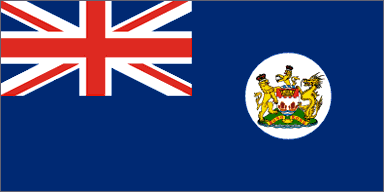 <![endif]>
The British Council has removed eye-catching train station advertisements bearing the UK flag and the slogan "This is GREAT
Britain" amid sensitivity over the growing use of the colonial flag as a symbol of opposition to the Hong Kong government. The ads were put up in Admiralty MTR station last week to promote an education exhibition being held at the weekend but were taken down a few days early. They sparked widespread discussion on the FaceBook sites of both private users and the British consulate, with some posters glorifying colonial rule. Asked why the ads had been taken down, the British Council said some of the wording was "open to misinterpretation". "The GREAT campaign is being used to promote the upcoming British Council education exhibition," a spokeswoman said. "As a global campaign it has uniform messaging for all markets. Given some of the wording has been subject to misinterpretation in Hong Kong, it was decided to remove those posters a few days early in order not to detract from the positive nature and overall success of the campaign." The MTR Corporation would not comment beyond saying that advertising in its stations were commercial agreements between the firm and its clients. On FaceBook, one user wrote: "Yes! This is Hong Kong, here is Great Britain!" Another wrote: "Great Britain built Great Hong Kong!" and "UK has always seemed to mean less at home than to its own nationals and admirers abroad." A picture of the ad attracted more than 90 likes on FaceBook. In recent anti-government rallies, some protesters have waved colonial Hong Kong flags, which have a prominent image of the British flag. City University political scientist James Sung Lap-kung said those who were enamoured of the colonial regime were mostly young people born in the 1980s and '90s, when Hong Kong was enjoying its heyday socially and economically.

- South China Morning Post, January 24, 2013
---
<![if !vml]>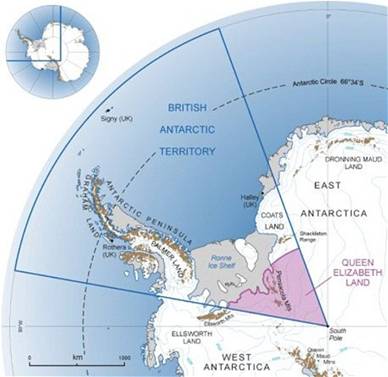 <![endif]>
Queen Elizabeth Land is a 169,000 square mile chunk of the British Antarctic Territory. It is twice the size of the UK and makes up almost a third of Britain's claim on the polar continent. Queen Elizabeth Land will be marked on all British maps in future, the Foreign Office said. William Hague, the Foreign Secretary, announced the gift as he gave the Queen a guided tour of the Foreign Office. He said: "As a mark of this country's gratitude to the Queen for her service, we are naming a part of the British Antarctic Territory in her honour as 'Queen Elizabeth Land'. This is a fitting tribute at the end of Her Majesty's Diamond Jubilee year, and I am very proud to be able to announce it as she visits the Foreign and Commonwealth Office. The British Antarctic Territory is a unique and important member of the network of fourteen UK Overseas Territories. To be able to recognise the UK's commitment to Antarctica with a permanent association with Her Majesty is a great honour." The Queen has been on the throne for the entire time that Britain's claim on the Antarctic, which was made in 1908, has been known as British Antarctic Territory. It was officially designated as a separate Overseas Territory in 1962. Decisions on names are made by the Commissioner of the British Antarctic Territory, who is based in London, and who takes advice on place names from the Antarctic Place Names Committee, which meets twice a year. Britain's presence in the Antarctic is maintained by three research stations operated by the British Antarctic Survey. Queen Elizabeth Land is a roughly triangular slice of the inland Antarctic, bordered to the north by the Ronne and Filchner ice shelves. It is the second time a part of the Antarctic has been named after the Queen; in 1931 the Australian explorer Sir Douglas Mawson discovered part of East Antarctica which he named Princess Elizabeth Land. The Princess Royal also has a mountain range in the polar continent named after her.
- Daily Telegraph, December 18, 2012
---
<![if !vml]>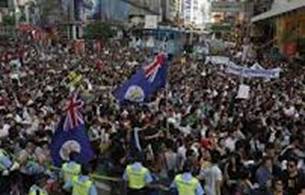 <![endif]>
Thousands of protesters marched in Hong Kong yesterday, voicing their anger at Hu Jintao, the Chinese president, on the 15th anniversary of the island's handover from Britain to China. Organisers of the march claimed that 400,000 people took part. The police said it was 63,000. Mr. Hu was heckled twice in two days during his carefully chaperoned visit. Yesterday, a protester in the audience loudly shouted "End one-party rule!" as he gave an inauguration address for Leung Chun-ying, the island's new leader. On Saturday, police used pepper-spray to push back protesters trying to present Mr. Hu with a 100,000-name petition calling for an investigation into the suspicious death of a Tiananmen Square dissident. One journalist was earlier dragged away for shouting a question about the Tiananmen Square protests. Mr. Leung instantly upset locals by giving his speech entirely in Mandarin. He did not utter a single word of Cantonese, the dialect spoken by 89% of Hong Kong's population. "Mr. Leung might as well have knelt in front of Mr. Hu in a full kowtow", one commentator remarked. The marches gathered in Victoria Park before moving peacefully through the city. One protester, Jacky Lim, 37, carried Hong Kong's former flag, with a Union Flag in its corner. "There is nothing worth celebrating today," he said. "Hong Kong is being gradually destroyed by the Communist Party. The direct interference of Beijing in the election of Leung Chun-ying is a clear example." Public anger has never been higher. A poll of nearly 900 long-term residents in the South China Morning Post showed that almost two-thirds believe life has got worse since the handover. Only 16.8% believed that Chinese rule had improved Hong Kong.
- Daily Telegraph, July 2, 2012
---
<![if !vml]>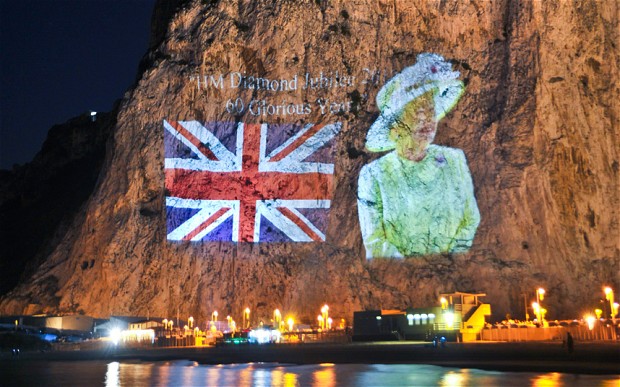 <![endif]>
The Queen's benevolent smile beamed down from the giant image projected on the Rock of Gibraltar last night in the culmination of Diamond Jubilee celebrations on the disputed territory attended by the Earl and Countess of Wessex. The image of the British monarch alongside a Union Jack measuring at least 100 yards across were clearly visible across the border in Spain where the controversial Royal visit to the tiny Oversees British Territory has led to official complaints from the Spanish government. In what was viewed by many as a clear act of provocation to Spanish sentiments, the north face of the vast rock, which is visible for miles across the South coast of Spain, was lit up for several hours Tuesday night with the patriotic images. Crowds of Gibraltarian's gathered at the foot of the tiny colony's emblematic cliff face from around 10.30 when the lights were turned on as a brass band struck up "Rule Britannia". The music was clearly audible across the barbed-wire border in La Linea where a handful of Spaniards had turned out to watch the spectacle.
- Daily Telegraph, June 13, 2012
---
<![if !vml]>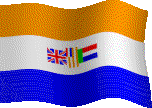 <![endif]>
South Africa have received an official apology from Great Britain Hockey after the [former National] Anthem Die Stem was mistakenly [sic] played prior to Tuesday's match at the London Cup, instead of [the ANC anthem] Nkosi Sikelel' iAfrika. In a letter to tournament organisers, Marissa Langeni, chief executive of the South African Hockey Association, said the country "watched with disbelief as our team stood through what clearly was a most embarrassing and uncomfortable experience". South Africa's women went on to beat the hosts 3-1 in their opening game.
- Daily Telegraph, June 7, 2012
[ With a win like that it would seem that the playing of South Africa's real National Anthem certainly inspired the players! – Ed.]
---
<![if !vml]>
<![endif]>
Britons' friendship connections on FaceBook are a strong reflection of Empire, an analysis has found. Global friendship patterns of the 845 million users of the social network indicates the continuing impact of the Commonwealth, Johan Ugander, of FaceBook, said. "Despite long periods of independence in some instances, the social fabric of once expansive trade empires frequently reveals a lasting impression of their former history." For Britain, he said: "Australia and New Zealand hold clear strong ties. But we see that large parts of Africa also hold strong ties, especially former British territories such as Nigeria, Ghana [the Gold Coast] and Sierra Leone."
- Daily Telegraph, March 23, 2012
---
<![if !vml]>

<![endif]>
Fabian Picardo's office is surrounded by guns. In the courtyard sits a huge black cannon, while the entrance is protected by two more gold plated monsters, glinting in the sun. But the newly-elected Chief Minister of Gibraltar hopes that he will find a peaceful way of protecting the Rock – despite an escalation in the war of words with Madrid. "We are always hopeful that Spain will follow us into the 21st Century and drop its claim on our land," said Mr Picardo, in his first interview with a British newspaper since winning the December election. "The Spanish government are playing to their constituency of support and concentrating more on the theory of their claim, rather than the realities on the ground. And that is a tragedy for people of both sides of the frontier." If Mr Picardo, 39, was expecting a gentle introduction to the 300-year-old tussle over the sovereignty of Gibraltar, then he has had a brusque awakening. Just as the newly re-elected Cristina Kirchner in Argentina has made a diplomatic push against British "colonisation" of the Falkland Islands a key policy of her government, Spain's ruling Partido Popular (PP) – itself freshly in power, following the November general elections – has been pushing sovereignty over Gibraltar up the agenda. Mariano Rajoy, the Spanish prime minister, has abandoned the tripartite talks over areas of co-operation between Spain, Britain and Gibraltar. Instead, on Wednesday, Madrid formally asked Britain for bilateral talks over the sovereignty of Gibraltar – much to the fury of the excluded overseas territory's residents. "They want to turn me into a Spaniard, but not one part of me is Spanish," said Martin Pickford, a small businessman, as he drove through the winding streets in the shadow of the Rock. "My ancestors were from Malta. Many more are descended from Genoese merchants or Italian sailors. No one here wants to be suddenly told they are Spanish." The publication of former Europe minister Peter Hain's memoirs last month, in which he told how Tony Blair came close to agreeing joint Spanish-British sovereignty, has further raised hackles in Gibraltar. The territory was ceded to Britain under the Treaty of Utrecht in 1713, and has been resolutely British ever since. Spain's foreign minister, José Manuel García-Margallo, last month sparked alarm in Gibraltar when he greeted a British MEP friend with the age-old rallying cry: "Gibraltar: Spanish!" and he has further pressed the issue by writing to William Hague to demand clarification on Britain's stance. Mr Rajoy is set to meet David Cameron in London at the end of this month, but the authorities in Gibraltar are trusting that the British prime minister will defend their interests. Yet Mr Picardo knows that he must remain on his guard. And inside his office just off Gibraltar's Main Street, the Oxford-educated lawyer told The Sunday Telegraph that he is determined his government will not be intimidated by sabre-rattling from Madrid. "We are seeing what appears to be a more proactive desire by Spain to raise the sovereignty issue," he said, criticising Madrid's decision to cease tripatrite talks. "The Spanish government does not best serve the interests of its people, especially those in the local area, by snubbing an international agreement to which it has subscribed in principle. "And with five million or so people unemployed, it seems to me the Spanish have other more important priorities than historic claims over my people." Certainly the dire economic situation across the border, with the highest unemployment in the eurozone – one in two young people have no job – has renewed focus on Spain's booming British neighbour. New luxury developments are still springing up alongside the sparkling marinas, and the Lord Nelson pub and Marks and Spencers are doing a roaring trade. Growth this year is expected to be comfortably over four per cent, and the colony's 30,000 inhabitants enjoy almost full employment. Gibraltar makes its money through offshore finance, tourism, its port and online gaming – and an enticingly low corporate tax rate of 10 per cent has brought businesses flocking to their shores. "We believe we can attract the sort of investors that the rest of Europe would be welcoming with open arms," said Mr Picardo. "You have to remember the scale of the economy here. Gibraltar has a GDP of just over £1 billion. A £100m investment here goes a long way, whereas a £100m investment in Greece, Spain or the UK for instance is a drop in a drop in an ocean. "So the highs and lows of the Spanish economy might not affect the bottom line as it could do, given our physical proximity." Across the border, in the windswept Spanish town of La Linea, residents gaze wistfully at their thriving neighbour. "Just look at it. It is obviously part of Spain, and it's crazy that it isn't accepted as such," said Pepe, 60, a retired hotelier, who did not want to give his surname. "I think it's absolutely right that Mariano Rajoy speaks to Britain about the issue." His friend Paco, 65, added: "What hurts me most is that they are laughing at us from across there. During the World Cup they even supported Germany instead of Spain! It's not right." In the pretty Andalusian plaza in the centre of town, others complain that Gibraltarians use the low-tax business regime to secure deals on mainland Spain. Smuggling of cheap Gibraltarian tobacco into Spain is also a problem. "I am Spanish and I defend Spain, but they insult it," said Inmaculada Floria, 36, warming her hands on a coffee beneath a sculpture of flamenco dancers. Like 7,000 other Spaniards, until recently she crossed the border daily to work in Gibraltar. "The people there are really scared of the PP – they associate the party with Franco, who blockaded Gibraltar for 13 years. They should be talking about ways of improving co-operation, not just saying 'No, no, no'." Her husband Tomas Rodriguez, 39, a civil servant, said: "It's true that a lot of Spaniards aren't interested in Gibraltar. But here it affects us directly. For instance, a coffee in La Linea costs the same as in Madrid, and we are pushed out of the property market. It needs to be sorted out." But those within Gibraltar's ancient fortress walls argue that the territory actually does a huge amount to help the local area. A study by the Chamber of Commerce found that almost 20 per cent of all jobs in the Campo de Gibraltar area – from Tarifa in the west almost up to Estepona in the east – were provided by Gibraltar. Furthermore, Spanish workers in Gibraltar earned £43m in 2007 – the most recent data available – which would be repatriated to Spain, while Gibraltar businesses imported £174m worth of goods from Spain. "Gibraltar and Spain have a symbiotic relationship and we can do a lot more to work together," said Edward Macquisten, chief executive of the Chamber of Commerce. "But if Madrid continues to clamp down, then it won't help anybody." Beneath Mr Macquisten's office, Roy's Cod Plaice is doing a brisk trade. "Last year was the best I've had in 24 years here," said Roy Walker, 62, the owner. "Life is good here; the economy is good, weather is lovely, and there is very little crime. "But there is constant hostility from the Spanish authorities, from the head of the government all the way down. Not from the people, but from their government. "I live in Spain and come here every day, as do all my workers. The border queues are sometime two hours – why can't it just be open like with Portugal or France? But I'm pleased David Cameron is standing up for us and saying sovereignty is our decision. And we want to stay as we are." It is a view shared by 98 per cent of Gibraltarians, who in a 2002 referendum voted resoundingly to maintain the status quo. And it is something that Mr Picardo is determined to defend. Is the cannon outside his office pointing in the direction of Spain, I ask? "It's pointing in the direction of the governor's residence opposite – at the representative of the British Foreign Office!" he laughed. "But that is totally unintentional as in any event it is decorative. We are confident in our position here. "Gibraltar's arsenal is intellectual."
- Sunday Telegraph, February 5, 2012
---
<![if !vml]>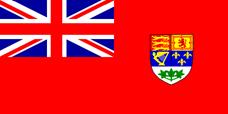 <![endif]>
Canada's Conservative government is reinstating the names Royal Canadian Air Force and Royal Canadian Navy after 43 years. The Liberals removed the "royal" designation in 1968 when they amalgamated the branches of service into the Canadian Forces. Gen. Walter Natynczyk, chief of the defence staff, announced the decision in a memo posted yesterday on the military discussion site Milnet.ca. A tour by the Duke and Duchess of Cambridge last month revived interest in the monarchy. Gen. Natynczyk said: "The initiative to restore the historic names of Canada's former services is aimed at restoring an important and recognisable part of Canada's military heritage.
- Daily Telegraph, August 16, 2011
---
<![if !vml]>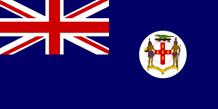 <![endif]>
Next year will mark the 50th anniversary of Jamaican independence from the United Kingdom, but a new island-wide poll suggests most residents of the tiny Caribbean nation believe they would be better off had the country remained a British colony. The survey, conducted for the Jamaica Gleaner newspaper by Johnson Survey Research, found that 60 per cent of Jamaicans think the country would be better off today if it was still under British rule. A mere 17% said they believed the country would be worse off. The remaining 23 per cent of respondents said they didn't know. The results speak to weak economic progress Jamaica has made in the last 50 years compared to neighbouring states and other developing nations, pollster Bill Johnson told the Toronto Star on Wednesday from Kingston. "The point obviously is that people's main concern here is the struggle to survive, finding food for the bellies of their children," said Johnson, who has worked as pollster for 35 years. "It seems to me most people don't care if there's a monarchy or dictatorship. They're just trying to survive." The results were remarkably consistent across all age groups, with a majority of those old enough to remember independence and young people born long after saying the country would be better off as a British colony. Two-thirds of respondents 65 years of age or older said the country would be better off under British rule, while nearly that same proportion of respondents in the 18-34 age range agreed. The country of 2.8 million has struggled for decades with rising inflation, a falling dollar, crime and high unemployment. Like Canada, Jamaica has as its head of state Queen Elizabeth II, who is represented by a governor general. The country's parliament is also based on the Westminster system of government, with a House of Representatives and a Senate. The poll also found that 44 per cent of Jamaicans think the Westminster system should remain. Thirty-five per cent of respondents said the country should become a republic, while 21 per cent said they didn't know if the current system should be replaced. The poll, conducted May 28-29 and June 4-5, surveyed 1,008 people, in person, across 84 communities. It is accurate to plus or minus four percentage points 19 times out of 20.
- Toronto Star, June 29, 2011
---
<![if !vml]>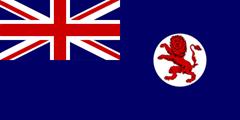 <![endif]>
The commander of the British Army Training Unit in Kenya is under investigation over a shooting incident in which a Kenyan was injured. The civilian, who has not been named, is understood to have no life-threatening injuries. Britain's Ministry of Defence has confirmed that the Royal Military Police Unit is looking into the allegations involving a senior officer. Col Hutton has been suspended after shots were allegedly fired at Kenyans who had strayed into a training ground. "We can confirm that a serving officer is being investigated following a shooting incident in Kenya, which may have injured a local civilian. It is inappropriate to comment further while the investigation is ongoing," said the ministry. According to the Daily Mail newspaper in the UK, at least one warning shot was fired to scare off a group of Kenyans on March 17, 2010, after a spate of thefts at the base. The commander is responsible for putting 3,500 British troops a year through an arduous training programme high on the plains of Kenya. The training unit's role is to prepare service personnel in an environment similar to Afghanistan. Three infantry battalions a year spend six weeks taking part in the so-called Exercise Grand Prix to hone their skills before their deployment to fight the Taliban. This allows troops to carry out live firing as well as experiencing a variety of climates, ranging from hot and dusty plains to rain forests. Daily Telegraph said one of the men was admitted to hospital with a bullet wound he claimed was inflicted by British soldiers. The group said they were herdsmen who had wandered onto the training ground by mistake. Col Hutton was awarded a CBE for his work in Afghanistan in the March 2009 operational honours list.
- AfricanCrisis, April 20, 2011
---
<![if !vml]>
<![endif]>
A hero soldier subdued a suspected suicide bomber with his bare hands after a high-speed desert chase. Unarmed Pte Lee Stephens grabbed the Taliban bomb-making expert from a motorcycle and put him in a headlock. Afterwards the modest 30-year-old said: "My muckers were getting shot at and I thought 'I'm not having that'. It's like the Wild West out here." Soldiers from 3rd Battalion the Mercian Regiment spotted the motorcyclist outside Gereshk, Afghanistan. Lt Martyn Fulford, 24, said: "It tied in to intelligence reports that a number of bombers were preparing to attack." When the motorcyclist came within 30 yards a barrage of insurgent gunfire opened up from behind him, pinning the soldiers down and allowing the bike to speed off. Lt Fulford, commanding a Warrior armoured vehicle, said: "Our driver put his foot down and it was a race to the main highway. If the biker reached the Tarmac he would have been able to outpace us. We just pipped him. "I had my rifle out of the turret screaming at him. Pte Stephens ripped his headset off and leapt down." Lee, from Solihull, did not have time to grab his weapon from the vehicle. He said: "I jumped out of the wagon and grabbed the geezer. "It was one left, two right fists. That was it. No weapons, just my hands." The gutsy soldier said he "goosenecked" the insurgent, grabbing him around the neck and dragging him to his vehicle. While Lee was carrying out his one-man arrest, four of his colleagues sprinted two kilometres [one and a half miles] to the site to provide back-up.
- Daily Mirror, April 16, 2011
<![if !supportLineBreakNewLine]>
<![endif]>
---
<![if !vml]>

<![endif]>
The global foreign aid budget, which has risen significantly in the first decade of the twenty-first century, is controversial. Although aid has the potential to facilitate capital formation and knowledge transfer, the development economics literature divides into optimists and pessimists, who argue that aid is allocated ineffectively with pernicious effects on long term growth. Despite a voluminous literature on aid, dating back over half a century, historians have only made fleeting contributions to these debates. Historians of the British Empire, however, have access to excellent data that can provide useful insights. British aid policy dates back to the 1929 Colonial Development Act (CDA), which set up a Colonial Development Fund (CDF) for development projects. Before then, infrastructure projects were financed using international loan finance supplemented by colonial public expenditure. In 1940, the CDA was succeeded by the Colonial Development and Welfare Act (CDWA), which included the development of social services and increased the sum in the CDF from £1 million to £5 million. Official accounts and specialists academic studies have confirmed that British policy was affected by geo-strategic and domestic macro-economic concerns and that its implementation was
constrained by the contingencies imposed by post-war austerity. With some notable exceptions there have been far fewer studies of how aid was actually used within colonies. 
- University of York report, 

August 6, 2010
---
<![if !vml]>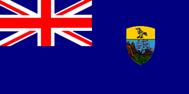 <![endif]>
The government has agreed to use British taxpayers money to pay for the first airstrip on the remote island of St Helena. The decision was welcomed by Tory party donor Lord Ashcroft, who has been campaigning for a runway for the British territory. It will mean that anyone wanting to get to the territory will no longer be forced to catch the "Royal Mail Ship" from Cape Town which takes more than week. Just over 4,000 "Saints" live on St Helena, an island so remote it was used to imprison Napoleon Bonaparte in 1815. Andrew Mitchell, the International Development Secretary, reversed a Labour government decision to scrap plans to connect the island, which lies more that 1,200 miles off the African coast. The decision to build an airstrip was forced by the imminent retirement of
RMS St Helena
, currently the island's only lifeline to the world. The cost of replacing the ship would be around £60 million while the airstrip is likely to cost in excess of £100 million. Mr Mitchell said: "It's time to stop the years of dithering and give the people of St Helena the decision they have been waiting for since an airport was first promised by the Government in 2003. "But these are tough times and we need to make sure we get the best deal for the UK taxpayer as well as for the people of St Helena." Lord Ashcroft has supported the campaign to get the air strip and last December he "buzzed" the island in his private jet and conducted an interview with a local radio station to lend his backing. He said: "I am delighted for the islanders that at long last it looks as though it is going to happen for them." The peer said St Helena had always held a "fascination" for him ever since, aged two, he stopped there with his family on the way to his father's first colonial post in Africa. He told The
Daily Telegraph
yesterday: "The story in my family was that when my parents' backs were turned, I fell into Napoleon's goldfish bowl. They carried me dripping with water back to the ship. "I have always wanted to go there, I have never really had the time or the opportunity, and I certainly hope I will be first or one of the first to land an aircraft there and visit." Lord Ashcroft, who has donated millions to the party through one of his companies, said he had been "aware" that the progress of the runway project was being reviewed. Last week he had a Parliamentary Question about the landing strip plans answered, Asked if he had contacted Mr Mitchell about the plans for the airstrip, he said: "I know Andrew, but not particularly over this matter. I was aware they were reviewing it." Sources close to Mr Mitchell said that Lord Ashcroft's interest in the project had not played any part in the decision. One said: "Lord Ashcroft has had nothing to do with this whatsoever. It will save money for the taxpayer in the long-term." Island officials believe a tourism boom helped by the air connection would wean the community off their dependence on Whitehall stipends. Financial aid from Whitehall to St Helena has risen to £20 million this year from £17 million last year. The island is the most costly of the 14 Overseas Territories retained by the Crown, which will collectively cost the taxpayer £59 million this year. It is run by a Governor appointed by the Foreign Office. Mr Mitchell said the continued reliance on the passenger boat service would condemn the island to a permanent future of aid dependency. "St Helena would stand little chance of becoming financially independent, meaning it would permanently rely on substantial annual budgetary and other support from HM Government," Mr Mitchell said. "A new ship would provide a costly service, but not a solution to St Helena's stagnation and perpetual dependence on UK aid support."
- Daily Telegraph, July 23, 2010
---
<![if !vml]>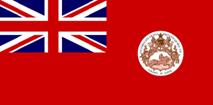 <![endif]>
As England prepares to take the field against the dreaded Boche tomorrow afternoon, let's spare a thought for Arthur Chesterton, founder of the ill-fated League of Empire Loyalists. Product of a colonial demi-monde where the superiority of all things British seemed to have the logic of gravity, Chesterton launched a desperate bid in 1954 to turn back the tide and preserve the Empire. He lost, but his spirit lives on in a tiny corner of Africa. I refer here to the former colony of Natal, founded in the early l840s by Sir Benjamin d'Urban on a stretch of elephant-infested bush, somewhat north of British Caffraria and south, in those days, of almost nothing. Some would say d'Urban stole the land from the Zulu kingdom, but the occupiers of record in 1843 were Boer Voortrekkers, who reloaded their ox wagons and headed back into the wild interior rather than submit to Queen Victoria. English-speaking Natalians heaved a sigh of relief and proceeded to turn their territory into a shrine to straight bats, and stiff upper lips. Much water has since flowed under the proverbial bridge, but with the mother country facing deadly peril in the World Cup, diehard white Natalians stand ready to do the right thing with their Union Jacks. "The Boche will be trounced," cries Baden Woodford, leader of a jokey pro-British secessionist movement in the Sixties. "Of course I will support England," says Judith Smith, a well-bred architect who still holds a British passport and rides to hounds on weekends. "The Huns are just far too precise and, how can I put it, clinically Aryan," says Ms Lin Sampson, whose mantelpiece sports a photograph of her mother being presented to the Queen Mother in the late Forties. "Soccer is played and supported by hooligans. I tend to be more interested in Wimbledon. But I suppose one must rise to the occasion and support England in its hour of need." Colonialists, such as Ms Sampson, are inclined to grumble about their reduced position in today's South Africa, but want it known that they would be supporting the local boys if we were still in the tournament. Since we are not, waving the Union Jack is an attractive way of getting a rise out of Afrikaners like your humble narrator. Baby Boomers missed the worst of it but, as of 1974, there was still a measure of hostility between us – known colloquially as "hairybacks" or bloody Dutchmen – and the soutpiels of white Natal. Soutpiel means "salted penis" in Afrikaans and denotes a person with one foot in Africa and the other in England, a straddle so broad that his privates dangle in the sea. In 1974, Natal's rugby team was captained by Tommy Bedford, a soutpiel who found himself at constant odds with the hairybacks in the Afrikaans rugby establishment. They thought Englishmen were sissies who couldn't really play the game. Bedford thought they were chauvinist bullies. Tensions came to a head when Bedford's Natal side almost held their own against the rampant l974 British Lions, who had crushed the Springboks in three previous engagements. At a post-match reception, Bedford pointedly compared his English-speaking squad's honourable performance to the lacklustre showing of the Afrikaner-dominated national side. Then he famously gave the finger to the Springbok selectors, adding: "Welcome to the last outpost of the British Empire." The phrase stuck, for reasons that were instantly obvious to visitors. "In many ways," says businessman A.D.Harvey, "Natal was more British than the UK itself." A disgruntled Conservative who fled Britain after it joined the Common Market, Harvey was delighted to discover that white Natalians spoke his language, drove on the "correct" side of the road, and sent their sons to private schools modelled on Harrow and Eton. Even the place names were familiar – Margate, Ramsgate, Sevenoaks and Maidstone. Harvey was particularly impressed by the average Natalian's veneration for the Royal family. They turned out in force to watch a film about Queen Elizabeth's Silver Jubilee, and on the Prince of Wales's wedding day, they stayed home to watch television in such numbers that downtown Durban was eerily empty. This was precisely the spirit that moved Arthur Chesterton to found his League of Empire Loyalists. An Englishman who grew up in Natal, Chesterton struggled to reconcile himself to the rise of the Labour Party, which seemed bent on ruining the brave and noble England of his boyhood imagination. When liberals started talking about giving the Empire away, too, Chesterton drew a line and stood behind it, fists raised. History marched right over him, but his fallen standard was resurrected in Durban two decades later. The new imperial movement was led by Ken Pottinger, who styled himself "colonial governor" and presided over formal dinners where drunken students would toast the Queen and hatch plans to secede from the rest of South Africa. History fails to record what Natal's Zulus made of such shenanigans. Perhaps they were amused. It is certainly true that Zulus and Englishmen have always regarded one another with a degree of mutual fascination. To this day, you see Zulu warriors wearing leather skirts modelled on the kilts sported by Scottish Highlanders in the colonial wars of another century. And the British have always romanticised the "spear-wielding savages" who walloped them at Isandlwana in 1879. "Sunday will be a good day to remember that battle," says Rob Caskie, who runs guided tours of Isandlwana and nearby Rorke's Drift, where that tiny contingent of British infantrymen mounted their desperate last stand. According to Caskie, the British soldiers were stunted runts for the most part, 5ft3in on average and outnumbered 30 to one by muscular Zulus, but they stood firm and carried the day, winning 11 VCs in the process. "The British have a great history of standing and fighting," says Caskie. "Perhaps the English players need to remember that." As to my own preferences, I might be a hairyback, but I grew up on a diet of war comics in which the Englishmen were always dashing and self-effacing, while the Huns played the bad guys. I will be supporting England on Sunday.
- Rian Malan's "World Cup Diary", Daily Telegraph, June 26, 2010
---
<![if !vml]><![endif]>
It became known as "the battle of Crossing Point One". In a series of suicidal attacks late last year, hard-core Taliban fighters tried to over-run an isolated British base on the northern tip of Nad e'Ali. Had the insurgents succeeded, the victory would have been a propaganda coup par excellence, and the British mission in central Helmand could have been seriously jeopardised. For two gruelling weeks in the area of Luy Mandah, 30 soldiers fought a 360-degree battle with the Taliban in the most arduous conditions. The combat was often at close quarters where bayonets were fixed and hand grenades became the weapons of choice for the beleaguered British troops. By the battle's end, every man in the platoon was credited with at least one Taliban kill. The battle proper began on the night of November 4 last year, just a few hours after five members of the battlegroup in another part of the district were shot dead by a rogue Afghan policeman. The troops' morale had been dented three weeks earlier when a member of their company had been fatally wounded by an Improvised Explosive Device (IED). Such was the force of the blast that Guardsman Jamie Janes suffered a quadruple amputation. As the troops carried Janes's shattered body back to their base, they were ambushed by Taliban. Scores needed to be settled. The troops from 5 Platoon No 2 Company 1st Battalion Grenadier Guards, commanded by Lieutenant Craig Shephard, 24, and Sergeant Dean Bailey, 36, decided to exploit the Taliban's fondness for attacking wounded soldiers by constructing an ambush based on a fake IED strike. After the explosives were detonated, the Taliban – as expected – quickly appeared with a two-man Pakistani sniper team leading the way. As the British troops pulled back to the base, the Pakistanis were shot dead by hidden British snipers – both dispatched with head shots from 400 metres. When the Taliban pushed forward towards the base, they were cut down by raking machine-gun fire and Javelin missiles. After two hours of fighting, 10 Taliban lay dead. "The ambush was a case of thinking out of the box," recalled Lt Shephard. "We wanted to outsmart them by using their tactics. We knew that they would ambush what they thought was an IED attack so we set up a trap." The following day, the platoon commander led a patrol to assess the damage. But this time the Taliban was waiting. "At the time, I called it a 'simple patrol' – I will never use that phrase again," said Lt Shephard. As the patrol pushed into enemy territory, it was ambushed. Accurate and sustained machine-gun fire and barrages of rocket-propelled grenades (RPGs) kept the troops pinned down for almost an hour. "The fire was so intense and accurate – we simply couldn't move," recalled Sgt Bailey. "If we had tried to move, we would have been cut to pieces." The troops eventually managed to withdraw after a smoke screen was laid by mortar fire. But as they pulled back to the relative safety of the base, the Taliban attacked in force. "You couldn't make it up," the sergeant added. "There were four sangar [sentry posts] in the corners of our compound being hit at the same time. It was 360-degree warfare." As the base came under intense fire, a group of Taliban used an irrigation ditch to move up to one of the compound's rear walls. There was a real risk that the insurgents might breach the base's security. With little thought for his personal safety, and knowing that drastic action was required, Sgt Bailey, with two of his corporals, filled their ammunition pouches with grenades, fixed bayonets, and charged 50 metres [55 yards] across a field to reach the wall behind which dozens of Taliban were preparing for an assault."We lobbed high-explosive grenades into the ditch from behind the wall. It worked. We killed or injured them all," said Sergeant Bailey. The fighting lasted for most of the day. By sunset, the British troops estimated they had killed another 30 Taliban – bringing the number of enemy dead to 40 in less than 24 hours. Back in enemy territory, a force of around 100 to 150 Taliban fighters – including Chechens, Arabs and English-speaking Islamists from south Asia – was preparing more attacks. Their original plan was to create havoc for the second round of the presidential elections, but after they were cancelled, Taliban commanders focused their attention on Crossing Point One. The battle continued for days with such regularity that the soldiers knew that it would begin in the morning after breakfast, followed by a lull at midday, and would then continue until sunset. "It was like Zulu," said Sgt Bailey. "The Taliban just kept coming and coming. It was suicidal. The more they sent, the more we killed."
- Sunday Telegraph, March 21, 2010
---
<![if !vml]>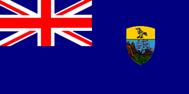 <![endif]>
To his political foes, he is an unlikely champion of the underdog, but, two years after he launched a campaign in the Caribbean to prevent the resumption of commercial whaling, Lord Ashcroft has chosen another unlikely cause: the isolated islanders of St Helena. The billionaire Tory peer is so enraged that the Government has "reneged" on its pledge to build an airport on the remote British overseas territory - famous as the location for Napoleon Bonaparte's final exile - that he has staged a private protest. With the island in the middle of the South Atlantic down to a population of less than 5,000 and in danger of a terminal decline, Lord Ashcroft recently diverted his private plane – en route from Namibia [South-West Africa] to Brazil – to "buzz" the islanders, who are frustrated that the Department for International Trade and Development has announced a review of the £300 million airport project. "St Helena is one of the most beautiful places on earth and Michael [Ashcroft] fears that abandoning the airport project would sound the death knell for the island," says a friend of the peer. "So he decided to fly at very low altitudes over St Helena in a personal show of support for the islanders." Mike Olsson, who runs the island's newspaper and private radio station, interviewed Lord Ashcroft live on air as the peer made his unusual protest. "Anything that Lord Ashcroft, or anyone else, does to give us exposure on this issue is welcome."
- Sunday Telegraph, January 3, 2010
---
<![if !vml]>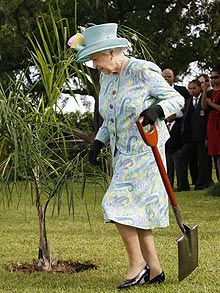 <![endif]>
With shovel in hand the Queen, who was wearing a paisley turquoise skirt and jacket and matching hat, patted down the earth around the sapling, while officials from the building in Hamilton looked on. The three day visit to Bermuda was organised to celebrate the 400th anniversary of the settlement on the island. Earlier the Queen and the Duke of Edinburgh joined senior dignitaries at a Thanksgiving service commemorating the efforts of the island's founding fathers. The royal couple arrived on Bermuda on Tuesday and are due to travel on to Trinidad and Tobago.
- Daily Telegraph, November 27, 2009
---
<![if !vml]>
<![endif]>
The Duke of York has urged the Government and the public to be more vocal in their support for British troops fighting a "difficult" war in Afghanistan. "It all comes back to leadership. They [the soldiers] want to know the leadership is concerned in their welfare" said the Duke, who was a Fleet Air Arm helicopter pilot in the Falklands conflict. "They are tremendously loyal people fighting in a campaign and they are being remarkably more successful at it than is being adequately communicated. The troops need to know there are people who think that the job that they are doing is unbelievable. It should come from everyone, not just the Government." The Duke said that while he understood public misgivings over the military operation, it was right to fight the Taliban. "If we were not to try to make a change and difference in Afghanistan then it would affect our nation state," he said. "At the time in 2003 there was a clear and present danger to the UK."
- Daily Telegraph, October 24, 2009
---
Michael Palin, the travel writer and former Monty Python star, has said that Britain should stop apologising for its colonial past. While the Empire – at its height controlling a third of the world's population – had many, often brutal, failings, its positive effects were still being felt today, he said. Palin has just taken up the role of president of the Royal Geographical Society and, in an interview in
Geographical
magazine, he said: "If we say that all of our past involvement with the world was bad and wicked and wrong, I think we're doing ourselves a great disservice. "It has set up lines of communication between people that are still very strong. We still have links with other countries – culturally, politically and socially – that, perhaps, we shouldn't forget. "I want the Society headquarters to be a place where an international community gathers, to talk to each other and feel comfortable about talking to each other." Palin's view was welcomed by British historians, who warned that the hand-wringing risked masking the Empire's achievements, from the building of the Indian railways to spreading of the English judicial system. Andrew Roberts, the author of Masters and Commanders, said: "Allelulia! Mr Palin is quite right to acknowledge that the British Empire has been taught in a particularly abject way in recent years. The multifarious benefits of the Empire are something of which Britain should be proud."
- Daily Telegraph, October 2, 2009
---
<![if !vml]>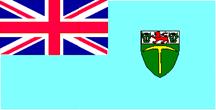 <![endif]>
Tony Blair has called for Robert Mugabe, the president of Zimbabwe, to be "toppled" as soon as possible. "If you can do, then you should do it," he said in an interview with the German magazine Stern. "I think whoever has the possibility should topple Mugabe - the man has destroyed his country, many people have died unnecessarily because of him." Mr. Blair's comments do not specify military action but he hinted that intervention may be needed.
- Daily Telegraph, July 23, 2009
---
<![if !vml]>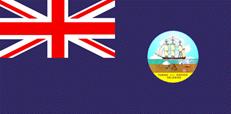 <![endif]>
The Turks and Caicos Islands are set to return to direct British rule as early as tomorrow after an inquiry found the overseas territory was rife with political corruption. A British governor will take over daily rule for at least two years in the restoration of a colonial-style government, and the constitution of the group of Caribbean islands will be suspended after allegations were heard of systematic corruption involving current and past politicians and a widespread culture of fear. At the heart of the row is Michael Misick, the former prime minister, who allegedly built up a multi-million-dollar fortune after being elected in 2003 through a series of loans from banks and deals with property developers for land owned by the Crown. Gordon Wetherell, the British governor, will take executive and legislative authority from the House of Assembly and a series of police investigations will begin into allegations of skulduggery in business and nepotism. The islands, at the southern tip of the Bahamas chain, lure some 300,000 tourists a year to the sandy beaches and coral reefs, and have long served as a tropical playground for celebrities such as Keith Richards and Bruce Willis.
- Daily Telegraph, June 16, 2009
---
<![if !vml]>

<![endif]>
Royal Navy warships have again clashed with Spanish vessels trying to invade British waters in a tense stand-off, it emerged yesterday. In an echo of historic battles between the Spanish and Sir Francis Drake and the sinking of the Armada in 1588, British sailors have repulsed a bid by the Spanish navy to take control of the seas around Gibraltar. Patrol boats from the Rock's Navy squadron were scrambled to see off a heavily-armed Spanish corvette that strayed into UK waters. The Government confirmed last night that strong protests had been made to Madrid amid suggestions that Spain's defence attaché had been called in for a dressing-down. A Foreign Office spokesman said: "It's a violation of British sovereignty and something we take very seriously indeed. We have made strong representations to the Spanish government."
- The Daily Express, May 23, 2009
---
<![if !vml]>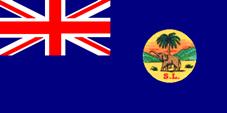 <![endif]>
Former British Prime Minister Tony Blair is reportedly visiting Sierra Leone this week to promote the country's potential as a 'tourism hotspot'. In Freetown, Blair will meet President Ernest Koroma as part of his Africa Governance Initiative, which has done much to try and raise the war-weary country from the ruins of a decade-long internal war. "During this visit Tony Blair will particularly focus on the tourism potential of the country and the fact that Sierra Leone is being recognised as an emerging destination," said a spokesperson for Blair. The visit will be Blair's fourth to Sierra Leone - he has previously been to the country in February 2002, May 2007, and June 2008. Under his leadership, Britain sent in White Para's at the height of the slaughter and anarchy - who were mobbed during their departure by the black population, who openly advocated the return of British, White rule.
- Southern Cross Africa News, April 28, 2009
---
If you have any latest "Imperial" news please email us at : springbk@netcomuk.co.uk