<![if !vml]>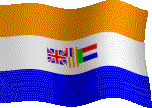 <![endif]>
LATEST NEWS FROM SOUTH AFRICA
---
The outcome of the parliamentary review committee that proposed that the country's constitution be amended to provide for expropriation without compensation did not come as a surprise to TAU SA as it was expected in the light of the dubious processes and the emotional uproar. This proposal means that many farmers are now in doubt whether they must plant for the new season. It costs more than R6 000 per hectare to plough and plant, and farmers will think twice to incur those huge costs if there is a great possibility that the land can be taken, and they are at risk to lose everything. The president of the country should give reasons why farmers should continue to plant. Furthermore, TAU SA will continue with its international campaign and the UN Human Rights Commission will be informed by the end of this month that the South African government wants to amend its constitution to steal land from its people while the South African farmers got their land lawfully and did not steal it.
- Transvaal Agricultural Union (South Africa) Media Release, November 16, 2018
---
Crime in South Africa and particularly farm murders is now internationalised. Comments emanate from far and wide. Social media has put paid to the ANC's hopes that their shenanigans will go unnoticed, and while t-shirts and food hampers may sway their hapless followers, the world out there knows what's going on. It took some time, but the penny has finally dropped. President Ramaphosa's gaffe during his recent visit to the United Nations in New York revealed a president either out of touch or simply lying through his teeth. His fabrication wasn't an off-the-cuff aside in a corridor: it was during an interview with Bloomberg, a major global provider of 24-hour financial news and information and one of the most important financial institutions in the world. Bloomberg has 327 000 subscribers for its professional services, almost one million global circulations of Bloomberg Business Week and over 150 news bureaux internationally. What you say to Bloomberg matters – it travels around the globe in a matter of seconds and it lands on the desks of important people: investors, government advisors and CEO's of the world's top corporations. Unfortunately for the president, he was caught on video. There are no ambiguities about video: there he was pontificating about President Donald Trump being "clearly misinformed", followed by an astounding statement: "There are no killings of white farmers in South Africa and there are no land grabs in South Africa". The video went viral in South Africa. Some tried to excuse him (there will always be apologists for politicians in power!). They said the president spoke "out of context". These defenders simply sank into Mr. Ramaphosa's quagmire. The lie was there for all to see and hear. He "lied through his teeth" declared TAU SA president Louis Meintjes. He did not "misspeak", nor did he tell an "untruth". There was no "out of context". Only last year he told the SA parliament: "We condemn the farm killings that continue to take place in our country, because we can never justify any form of taking a life. The farm killings must come to an end." He meant what he said because he said it. The president is often described as a "measured speaker", not one to rush in or talk hastily off the cuff. He elocutes quite slowly, as he did recently in New York. The United Nations Human Rights Commission presents the eleventh session on Minority Rights in Geneva at the end of November this year. TAU SA is of the opinion that this theme has reference to "landlessness" which is facing South African farmers and other land owners should the SA government's policy of expropriation without compensation begin. TAU SA will attend this commission and present a paper. South Africans are used to "food on tap". Supermarkets are replete with the world's best food, at excellent prices. Extra large eggs sell at R2 each and top quality avocadoes go for R3.50 each. Our meat is world famous for taste and quality, as are our vegetables. The president and millions of others take the production of SA's commercial agriculturalists for granted. They probably never give a thought to those farmers who get up every morning not knowing if they will survive the next 24 hours. During the viral circulation of President Ramaphosa's deceitful pronouncement, it was reported that eight farm attacks occurred from September 21 to 28. These happened all over the country. According to figures issued by TAU SA, since 1990, 1977 farmers or their workers were murdered, and there were 4790 attacks. This is up to and including mid September 2018. The annual figures have remained fairly consistent during this period, with spikes in 1998 (104 murders), 2002 (119 murders), 2004 (115 murders) and 2017 (82 murders). It is believed Mr. Mike Pompeo, the United States' Secretary of State, has been instructed by President Donald Trump to investigate farm murders and the general crime situation in South Africa. Mr. Pompeo formerly headed the CIA and now runs the State Department. It is interesting to read his own department's 2018 warning to US citizens about crime in South Africa. It is thorough, detailed and all-encompassing. It could actually serve as a general warning to all South African citizens. It ranges from CRITICAL-THREAT locations such as Pretoria, Johannesburg and Cape Town, to the numerous no-go areas within the country. It says "violent crime remains an ever-present threat in SA." It described as "common" crimes such as murder, rape, armed robbery, carjacking, home invasions, property theft, smash and grabs and ATM robberies. "Armed robbery is the most prevalent major crime", says the report, most often involving hand guns or knives. Of particular concern to the State Department, with regard to US citizens in South Africa, are home invasion robberies and the accompanying violence. This includes farm attacks which are by definition mostly in the farmhouses. "Victims who resist or fail to comply with demands may be killed or seriously injured", says the State Department report. The report adds financial and cyber theft, the dangers of walking in quiet tourist areas and in townships (specific locations are prohibited for US citizens), road safety and poorly marked and maintained roads and vehicles, bribes asked by traffic policemen, the high rate of fatal traffic accidents, and that a GPS could sometimes direct travellers to "dangerous neighbourhoods". The warnings go on and on – ten long pages: the pilferage of luggage at airports, following airline passengers home and robbing them, fake "police officers" who pull motorists over at gunpoint, ethnic violence, unrestrained and disruptive civil unrest. (In the 2016/17 SAPS reporting year there were 10,978 peaceful demonstrations and an additional 3 715 violent demonstrations. This averages around 40 per day.) The country's wildcat strikes are highlighted – these lead to destruction of property and assaults, resulting in "numerous deaths, injuries and extensive property damage", says the report. Law enforcement is not good. While shops are looted, "the police have been videoed standing idly by. Citizens of other African countries are murdered, and the perpetrators are seldom successfully prosecuted." Nothing goes unmentioned in this American report: pollution, environmental hazards, a crumbling infrastructure, the relentless theft of copper wire and cables, police detention and harassment and street level shakedowns for money. "South Africa is the largest market for illicit drugs in sub-Saharan Africa and serves as a trans-shipment point for cocaine and heroin, primarily destined for Europe". The South Africa we knew is now unrecognisable. The savagery of crime is a terrifying phenomenon. The atrocities perpetrated on farms now fill books. In many cases, only a cell phone is taken. One episode graphically illustrates this feral trend: three former employees broke into a home south of Johannesburg. They assaulted and shot dead the father, then raped and killed his wife. They tied up the sobbing son and pushed him into a bath of boiling hot water to drown him. According to the accused in court, they "mutually raped the wife and restrained her by 'standing on her face'". The family dog was disembowelled. How does this tie in with the fulsome media praise of the South African president's "new dawn"? His United Nations lie about farm murders reveals a daunting level of delusion. He never publicly refers to the remorseless and merciless crime perpetrated on his fellow citizens. He ignores the farm barbarity, the sewage in the streets, the pollution of our water and the demolition of our infrastructure by mindless mobs. There is virtually no law and order. South Africa is beginning to resemble those countries to the north where the big man pretends to rule, makes sure his party will win the next election, rewards the faithful with jobs and patronage while his country slips into anarchy. The SA president has no thought of replacing the incompetents and thieves infecting local government, even though the collapse is blatant and catastrophic. He needs to stay in power, and he can't upset too many applecarts. Gareth van Onselen told the recent TAU SA annual congress that "the rule of law is, for the most part, what holds anarchy at bay. When it is eroded, chaos can spread and multiply. And there is every indication that, today, the rule of law is at the weakest it has been for a long time. South Africa is now home to its own form of gigantism, only it has little to do with building or construction; rather, destruction and the depth and breadth of our collective descent". Despite this, South Africans are gratefully overjoyed at the appointment of yet another ANC minister of finance, and everything's going to be fine. He has "saved the day" according to some media. Fish rots from the head and no manner of shuffling the Titanic deck chairs in the South African government will make much difference. Says van Onselen: "When a government is not in control, when there is no growth and contemporary emergencies define your programme of action, the future very quickly becomes the present. The government cannot invest in the future, for it is too busy holding the present together". The prescience of so many people who years ago warned of the oncoming ANC peril is yet another example of whether prescience is a gift or a curse. This point is of course academic now. Nobody was listening, and we have reaped the whirlwind. Our president is unambiguously ANC, and he should be judged on that party's record, not on his latest patch-up cabinet appointment.
- Transvaal Agricultural Union (South Africa) Media Release, October 19, 2018
---
In a video clip recorded during Pres Ramaphosa's visit to the United Nations in New York, he categorically states that no White farmers are being murdered on their farms and that no illegal land grabs have taken place. This after at least 43 people have been murdered on farms this year of which 20 were White farmers. A number of illegal occupations of land taking place in South Africa were reported by the national media. Where the president gets his information, only the man on the moon will know. Clearly his grasp of brutal realities in South Africa is the result of seriously twisted ideological tunnel vision. He is lying through his teeth.
- Transvaal Agricultural Union (South Africa) Media Release, September 27, 2018
---
According to the SA Police Service 62 murders were committed on agricultural properties during the last financial year. However, the TAU (SA) data base reflects a figure of 70 which implies a slightly more than 10% higher figure than the official statistics. This difference and the necessity to speak with one voice on a topic which is increasingly receiving international interest, demands to be consolidated. In this regard TAU (SA) has approached the Minister of Police on several occasions to discuss the matter as well as other related issues, but to date no constructive response has been forthcoming. "It is imperative that in a matter of national (and even international) concern, the problem requires joint and integrated action. Bearing this in mind, a National Agriculture Safety Strategy in support of the SAPS Rural Safety Strategy, has been drafted, approved at ASUF level and duly implemented," says Mr Louis Meintjes, President of TAU (SA). "It is trusted that both the Minister of Police as well as the National Police Commissioner will realise that the ongoing threat of extremely violent and senseless crimes against farmers, their families and other farm dwellers requires a dedicated and unified effort to ensure a safe and secure environment for isolated communities responsible for ensuring food security in South Africa".
- Transvaal Agricultural Union (South Africa) Media Release, September 11, 2018
---
There is no reason for government to be satisfied and there is no reason for farmers to be content. This warning comes from Mr Henry Geldenhuys, Deputy TAU (SA) President and Chairman of the union's Safety and Security Committee as a follow-up on TAU (SA)'s announcement of attack and murder figures for the first six months of the year. Between January and June, 206 farm attacks and 33 murders occurred according to TAU (SA) figures. This shows an improvement when compared to last years' announcement for the same period when 220 attacks and 44 murders were recorded. "As long as a zero figure is not recorded, we have no reason to be happy", says Mr Geldenhuys. "Every life is important, and every murder is one too many. Government cannot afford to sit back and be content, purely because the 2018 statistics are better than that of 2017". Mr Geldenhuys believes that the improvement could be ascribed to an increased awareness and resulting preparedness amongst farmers, as well as cooperation with private security companies supporting farmers in their quest for a safer environment. "TAU (SA) wishes to convey it's appreciation to members of the South African Police Service who have rendered excellent services, but there still is room for improvement, especially with reference to the identification and apprehension of murderers. Too few are arrested and the lack of successful prosecutions is cause for concern", said Mr Geldenhuys. He also called upon farmers to improve the standard of security as well as the establishment of more farm watches under the auspices of organised agriculture to contribute to more favourable outcomes.
- Transvaal Agricultural Union (South Africa) Media Release, July 7, 2018
---

Mr Henry Geldenhuys, Deputy President of TAU SA and Chairman of TAU SA's National Committee for Rural Safety, expressed his concern that, despite the fact that farmers have made a lot of effort over the past to see to their own safety and the safety of farm workers, there is still a rising tendency of farm attacks and murders. Farmers had to become better equipped to look after themselves because the state does not fulfill their responsibility in this regard. According to Mr Geldenhuys, the focus should not be shifted from the real problem, namely that every murder on a farm is one murder too many. We keep ourselves busy with how statistics are gathered and updated instead of focusing on the crime itself. TAU SA's letter to the minister of police requesting an opportunity for cross-checking statistics as well as discussion regarding the formation of a specialist unit to investigate farm murders is still unanswered.

- Transvaal Agricultural Union (South Africa) Media Release, June 4, 2018

---

A Free State dairy farmer, Kobus, has been arrested and charged with murder after he shot dead 13 Economic Freedom Fighters (EFF) members who had occupied his farm and threatened his family. According to records, Kobus, has a 1,250 hectares farm which he mainly used for dairy farming. The incident happened in mid-November. The farmer is said to have been woken up by noises and toyi-toying at his property and was shocked to see close to 20 people wearing EFF regalia telling him to leave the farm. Kobus was born and raised at the farm and his great-grandfather built the farm and it was handed over to generations before him. The violence quickly escalated when an angry Kobus fetched his gun and fired warning shots. Not to be deterred, the EFF members are believed to have retaliated by throwing stones and moving towards Kobus' house.Things quickly took a turn for the worst when Kobus opened fire on the invaders. The aftermath saw, 13 EFF comrades, 9 of which were men and the rest women, lying dead in the dust as the remaining protesters ran away with their lives.Police arrived at the scene after receiving a call from Kobus himself and he was arrested on scene and charged with man slaughter.He will appear in court soon.

- LiveMonitor, April 23, 2018

---

British singer Jon Moses was working for Fred Olsen Cruises when he was violently raped, in South Africa. "I was drugged... raped... beaten... neglected medically and denied the right to even have my clothes forensically examined!" said Jon Moses. When Jon got home, he spent three weeks in hospital because his injuries were so severe. After what he's been through, he's now lost vital income as a result of being a victim of this vicious attack.

- Care2 petition, April 5, 2018

---
A British couple said they were "lucky to be alive" after being stabbed and robbed as they climbed Table Mountain in South Africa. Yvonne and Don Cormack, from Harlow in Essex, had been walking with a group of seven fellow hikers in the Cape Town reserve on Saturday morning when two of them suddenly pulled out knives and demanded they hand over belongings, including their mobile phones. Those who refused were then stabbed and hit with rocks. The incident is said to have happened 30 minutes into the climb. Mr.Cormack, 71, was still in hospital yesterday being treated for nine knife wounds whilst his wife, 67, was also stabbed as she tried to protect her husband. She suffered cuts to her neck and arm as she hit one of the robbers with a walking stick. One of the hikers was in a critical condition, after being hit on the head with a rock. The South African National Parks authority, which runs the Table Mountain National Park, said that it had stepped up patrols following an increase in recent muggings.
- Daily Telegraph, January 17, 2018
---
INCREASING CRIMES ON FARMS AND SMALL HOLDINGS
According to TAU SA statistics, 2017 indicates that 2017 compares badly with the situation over the same period last year. In 2016 295 attacks and 52 murders were recorded whilst the same period this year reflects an increase of 347 and 65 respectfully. "The situation on South African farms and small holdings is critical and it is clear that the SAPS Rural Safety Strategy is not producing favourable results", according to the TAU SA Deputy President and Chairman of the unions' Safety and Security Committee. "The question may well be posed whether violent crimes on farms and small holdings are truly enjoying priority status, whether the required resources are available in rural areas to counter the threat and whether Crime Intelligence is utilised to prevent attacks against law abiding farm dwellers?"
- TAU SA Media Release, October 24, 2017
---
Once the most wealthy and developed nation on the continent, South Africa is quickly facing economic collapse and brimming with racial tensions that many fear could spill over into civil war. Stoking the fears of race wars is South Africa's President Jacob Zuma who recently held a rally for 20,000 people in which he warned the White population that he was coming for their land. "They are telling us that we will be breaking the law when we take the land - but they broke the law first by stealing our land!". Zuma had earlier informed the South African parliament that he planned to introduce a new law allowing land seizures to go ahead without compensation, saying all Blacks should unite to "take back the land". Mzwandile Masina, a prominent member of the ruling African National Congress (ANC), made his own incendiary contribution, warning that 'we will crush' anyone who stands 'in the way of nation building'. Whites, who comprise four million out of a total South African population of 50 million, should expect that things will be 'very, very rough' for them, Masina warned. He told the crowd that while the White population is small in number, "we are many". The ANC is currently training thousands of 'national rural youth service corps' at military bases. There are reports that volunteers on the two-year programmes have been promised land. Zuma wants a "pre-colonial land audit of land use and occupation patterns" to help decide which lands need to be taken, and has said that "We need to accept the reality that those who are in parliament where laws are made, particularly the Black parties, should unite because we need a two-thirds majority to effect changes in the constitution." Zuma is calling for this radical action in response to the rise of a rival political party known as the Economic Freedom Fighters, who have long called for the confiscation of White owned lands. Julius 'Ju Ju' Malema, a former ANC youth leader tipped as a future South African president, made a chilling speech recently in which he said: "We are not calling for the slaughter of White people - at least for now". He has also proposed a plan which calls for the removal of all Whites within five years. Many South Africans have seen the writing on the wall for some time after Robert Mugabe in neighboring Zimbabwe [formerly Rhodesia] began confiscating White farmers land and redistributing it, often with violence. In a similar fashion to Zimbabwe, South Africa, once a net exporter of food - is now forced to rely on imports to feed the population. Crime is rampant - with more than 50 murders a day, many sadistic and barbaric - while South Africa is shamed by an appalling record on rape, with a woman sexually assaulted every 23 seconds.
- Prophecy News Watch, May 5, 2017
---
http://www.dailymail.co.uk/news/article-4457280/Is-South-Africa-heading-civil-war.html
- Daily Mail, April 29, 2017
---
DARKEST MONTH EVER
The most attacks and murders were recorded in February 2017 which is one of the worst months yet. According to official statistics of TAU SA, the numbers of murders and attacks on farms and small holdings are as follows:
Attacks – 45
Murders – 17
The total for 2017 :
Attacks – 71
Murders – 21
These statistics are shocking. TAU SA would like to extend its condolences to families who were attacked and to those who have lost family members. We would also like to express our gratitude to the SAPS and everyone involved with investigations and the arrests of suspects in certain cases. Urgent action is now required from the government as well as from the SAPS. Your plans no longer work! To the farmers, don't become a victim, become more vigilant. Carry your weapon and be sure you know how to use it. If you keep your weapon in a safe, rather sell it please. Become part of the Farm and Neighbourhood watch and get involved with safety initiatives, it does not matter which organisation arranges it Pray every day for the Lord to protect you and join in prayer days wherever it is organised.
- TAU SA Media Release, March 1, 2017
---
<![if !vml]>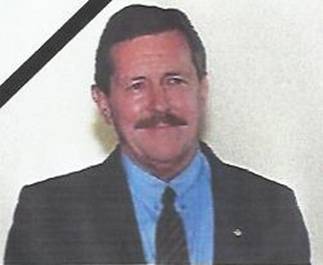 <![endif]>
The great South African patriot and hero and former Conservative Party MP Clive-Derby-Lewis died at his home in the Transvaal on Friday 4th November 2016. Clive Derby-Lewis was a skilled orator and a tireless champion for the maintenance of civilised standards in South Africa. For this reason he was feared and targeted by the ANC terrorist regime, who managed to frame and imprison him for a crime which he clearly never committed. Prior to entering politics Clive Derby-Lewis served with distinction in the SADF, winning the John Chard Medal for his bravery, and was also a successful businessman. (A full obituary to Clive Derby-Lewis appeared in the December 2016 Edition of the Springbok Cyber Newsletter).
---
All-dominating political noise is drowning out what is shaping up to become a more immediate crisis with the supply of, and access to, water in South Africa. While a news storm centred around President Jacob Zuma, Finance Minister Pravin Gordhan and the issue of so-called state capture, the combination of the worst drought since 1903, collapsing infrastructure and pollution of water sources is fast developing almost unnoticed into a major crisis. Some areas in the country, like the Amatola district in the Eastern Cape, have already been confronted with life-threatening situations, and in parts of the economic heartland of the country, dependent on the Vaal River system, besides encountering supply problems, communities are running the risk of serious health threats due to pollution, including from raw sewerage. Awareness of the problem with sewerage dates back some time, and in 2015 the Mail & Guardian reported that the town of Deneysville on the banks of the Vaal Dam, next to its wall, is "being overwhelmed by streams of human waste". But the problem not only comes from human waste and fertilisers being used in agriculture. As recent as this past weekend it was reporterd that a Harvard Law School investigation has found that the extraction of gold by mines has left a "dangerous" environmental legacy. "It includes having left some communities with contaminated water, soil and air with elevated levels of heavy metals, including uranium. "Elevated concentrations of heavy metals and radiation can cause immediate and long-term medical problems ranging from asthma and skin rashes, cancer and organ damage," notes the report. Yet the government has not fully met its obligations to ensure that communities in these areas can exercise their rights to health, a healthy environment, water and housing, the report states. At a July 2016 Green Building Conference, University of the Free State professor and water expert Dr Anthony Turton said "… our sewage plants throughout the country are collapsing. We produce five-billion litres of sewage a year and only 20% of that is treated to a standard that makes it safe to be discharged back into rivers and lakes." In reality, however, in many instances this insufficiently treated water does go back to rivers and dams. In the case of Deneysville, from where water in the Vaal Dam is released to areas downstream on the Vaal River, insufficiently treated water goes to the dam because the sewerage treatment plant of the Refenfkgotso (Sasolburg area) is hopelessly under-capacitated. The problem is further exacerbated by the drought and the resultant low levels of dams, pushing up the toxic bacterial concentrations in the water. The present crisis dominating our political and news scene does not only distract from the attention the developing water crisis deserves and needs, but adds to the problem. This was, almost unnoticed, illustrated at the end of last week when the latest dramatic development in the political drama burst onto the news scene. Minister of Finance, Pravin Gordhan, filed papers with the High Court in Pretoria asking it declare that, as finance minister, he is not obligated to help the Guptas in their battle with South Africa's largest banks, which all terminated their banking relationships with the Guptas and their companies earlier this year. The papers reveal a list of "suspicious" bank transactions by Gupta-owned companies at the heart of allegations about 'state capture', totalling almost R7bn. On the list of 72 "suspicious" transactions is one of R1.3bn in which the funds from the mining rehabilitation trust fund of Optimum was paid to the Bank of Baroda, an Indian bank that still does business with the Guptas. The Optimum mine was bought by the Guptas' Tegeta Exloration and Resources from the mining giant Glencore under highly controversial circumstances. In his affidavit Gordhan expresses his concern that the Guptas could have appropriated the rehabilitation fund for other purposes. This fund, according to law, should only be used to restore the environment after a mine falls into disuse. There has been much speculation that Tegeta intended to raid the rehabilitation fund in order to repay loans likely obtained to buy Optimum in the first place. It is, however, not only on this level that funds intended to secure clean, safe drinking water to the South African population is under political and maladministration pressure. Also last week, again almost unnoticed, it was announced that Water and Sanitation Minister Nomvula Mokonyane has set up a task team to investigate allegations of corruption following claims that she used her ANC influence in the so-called 'watergate' scandal. Mokonyane came under fire early this year after accusations of political interference in the Lesotho Highlands Water Project. The Democratic Alliance claims that the minister had a hand in the manipulation of processes to award tenders to companies and individuals with connections to the ANC. In the instance of the Refenfkgotso municipality, referred to above, a Carte Blanche report a year ago and an article on BizNews found that the treatment plant for sewerage is under-capacitated to deal with the water because a licence issued by the Department of Water and Sanitation is not properly policed. This allows the pipeline to take the polluted water to the dam where untreated sewerage is then dumped. The political crisis in the country is exacerbating a problem that is an immediate threat to the health and quality of life of millions of South Africans as well as inhibiting attention being paid to it.
- report sent by Piet Coetzer, October 18, 2016
---
A British historian who spent almost 20 years as a tour guide specialising in the Zulu War has died after a savage beating by armed robbers at his home in South Africa. Robert Gerrard trained under David Rattray, the most celebrated historical storyteller in the regionand a close friend of the Prince of Wales. Mr.Gerrard became the resident guide at Isandlwana Lodge in Natal, with a home overlooking the hillside where one of the most famous battles took place. Rattray himself was gunned down in his home by armed intruders in 2007. Mr.Gerrard, a former army officer and fellow of the Royal Geographical Society, was tortured and left unable to walkby raiders at his cottage. He died last Thursday following complications from injuries including brain damage, a shattered pelvis and severe burns, his family said yesterday. "He was an incredibly fit and determined man until this," said his sister, Sally Gerrard Fox. He would be out striding the mountainside on tours every day. But he just wasn't getting better, he was forcing himself to walk again but it was clear that the attack sounded the end of his career." Mr.Gerrard was attacked on the evening of February 25th this year on returning home after dinner with guests at the lodge. "As he unlocked the door he saw one guy and punched him on the nose but didn't realise that there was another one behind him with a gun." Mrs.Fox said. "They beat the living hell out of him, smashed his head onto the floor, tied him up, poured boiling water over him, fractured his pelvis in several places. Afterwards, he was shattered not only that this had happened but by the brutality behind what had happened, the lack of clear reason for it." The thieves took two handguns and two rifles, credit cards and a signet ring they broke his finger to wrench off.Mr.Gerrard, 74, a divorcee with two sons in Britain, had lonstanding family ties to South Africa and the military. His great-grandfather, Sir John Robinson, was the first prime minister of Natal and his father was a commanding officer of The Gordon Highlanders, a regiment which had fought in the Anglo-Boer War. He went to school at Ampleforth then served in Kenya, Malaya, Singapore, Thailand and Borneo before moving to South Africa to work as a commodity broker. Working with Rattray at Rorke's Drift was "where I started to live my passion", he once said. At Isandlwana Lodge he became legendary among visitors including Jimmy Carter, the former US President. He had, one visitor wrote, "one of those voices that you never got tired of hearing". Mrs.Fox said her brother had been left profoundly depressed by the attack. "For the first time in my life, I could see that he was almost scared ," she said. "I have never seen him scared of anything." A memorial service will be held over-looking the the battlefield on October 29th. Police said they were investigating but no arrests had been made.
- Daily Telegraph, September 21, 2016
---
South Africa is a failed state on the brink of total collapse. South Africa is a failed state with a parliamentary collection of thugs inviting the criminal world all over the world to rape our constitution, murder our citizens and burglar our resources to leave behind a devastated nation in poverty, conflict and moral decay. I do believe what I see, what I hear and where I live in this demoralized desert of Black and some White South African-haters and criminals. Even exploiting the church community to condone crime, murder, extortion, lies, same-sex 'marriages', murder by abortion, legalized prostitution, corruption, destroying infrastructure by incompetent,lazy and corrupt state employed workers. We live in fear of organized, orchestrated attacks and murders on White citizens, marginalizing Whites by making them stand last in the row for jobs, promotion, education and denying them the constitutional right to be first-class citizens, according to the constitution. Even those who voted for "freedom" and a better life are running out of water, electricity, jobs, houses, medical care, education, safety and much more. The government totally ignores the bill of rights, the legal system and the safety of its citizens by flooding our country with drugs, illegal immigrants and international crime syndicates. The legal system supports the actions of high-ranking officials and turns a blind eye on illegal practices by law enforcement agencies like police, traffic department, etc. Municipal decay falls on death ears and most municipality's are bankrupt and services non existent.

I CANNOT DENY THE TRUTH, THE FACTS, THE SLAUGHTER OF FARMERS, THE RAPE OF OUR HERITAGE BY BLOOD-HUNGRY HOUNDS. THE TRUTH IS EMINENT. FACTS CAN NOT BE A NEGATIVE ATTITUDE OR UNBELIEVING. AS A CHRISTIAN, I CAN NOT LIE TO MYSELF OR OTHERS, SOUTH AFRICA IS A TOTALLY FAILED STATE ON THE BRINK OF TOTAL COLLAPSE. ARE YOU READY ?
- report sent by PvB and TS, July 13, 2016
---
HERE THE ANC's LIST OF ACHIEVEMENTS
- In 21 years of ANC rule unemployment has gone up by 60%

- South Africa is now the rape capital of the world

- After 21 years of ANC rule we have achieved the dubious distinction of being 140th on a world list of 144 countries for our education department.

- We are officially the country where the most hijacks take place

- We are also on the top ten list for the most murders

- In 21 years the rand/dollar has gone from R3.41 to R12.50

- During ANC rule the petrol price has gone from R1.73 to R13.00 per litre

- In 21 years our defence force has gone from being the iron fist of Africa to a laughing stock that can't defend Disneyland from an invasion of fluffy toys

- On the list of most corrupt governments they have given us a special place right at the top

- In 21 years we have ten times more people in squatter camps and 1000% more illegal immigrants

- In 21 years our roads, railways, military, police, municipal services, old age homes, hospitals and orphanages have literally fallen apart and are worth nothing anymore

- No other country on the planet has more convicted criminals in their parliament than us

- 25% of all South African school girls are HIV+

- Our school girls had 100,000 abortions last year

- We have one of the highest unemployment rates in the world
- report sent by C.D., June 24, 2016
---
A shocking report has revealed how large numbers of policemen in South Africa are 'regularly' arresting young women in order to rape them. The 'Broken Blue Line' conducted by the Johannesburg-based Institute of Race Relations, investigated the extent in which police officers in the country plan and execute serious and violent crimes such as murder, rape, and armed robbery - and it drew a disturbing conclusion: that police involvement in serious and violent crimes, including rape and murder, were a 'pattern of behaviour' and not isolated incidents. The report, funded by Afriforum, analysed 100 randomly chosen media reports from April 2011 to January 2015 on alleged police involvement in serious crimes. Of those, 32 were murders and attempted murders, 22 were armed robberies, and 26 were rapes, as well as other serious offences. The results were compared against two sources of information on disciplinary action against police officers implicated in crimes. The project has been undertaken by the IRR since 2011 to track police involvement in criminality. In 2015, it found that officers exploit their official status and equipment to perpetrate crimes and rely on that status to escape arrest and prosecution. The most worrying aspect was that 'it is often with good reason that the public fear the police, especially with regard to sexual violence and rape perpetrated by officers against vulnerable women.' In a number of incidents, the police officer used his authority to force the victims to submit to his demands. In one incident, a woman was raped several times while in custody and in another, a woman was raped in court. It is often with good reason that the public fear the police, especially with regard to sexual violence and rape perpetrated by officers against vulnerable women. Nine out of the 26 listed rape cases occurred in either police station cells or official police vehicles. The report says in a typical case, a police officer would stop a young woman in a public place, before taking her away to be raped in the back of a police vehicle and then setting her free. It found a 'significant evidence of a trend' where police officers detain women in order to rape them. A 2011 version of the report had similar results, including a serious problem with sexual violence by police officers in a country which has one of the highest recorded rates of rape in the world. And while South African Police Service management is attempting to deal with the problem, it is with limited success. It warned that 'violent crime levels in South Africa won't turn around while the "wolf guards the sheep".' A report in Pretoria News in July 2013 said that almost 1,500 serving police officers had criminal records - which is more than one in every 100 officers in the country. A two-year audit into the police service revealed there were even South African Police Service members behind bars who were paid monthly salaries. The newspaper reported that the shadow minister of police, Diane Koehler Barnard of the Democratic Alliance, had said that the police were, in effect, admitting that their service was 'populated with murderers, rapists, fraudsters and other offenders'. IRR CEO Frans Cronje said that the project is one of the most disturbing ever undertaken by his organisation. He said: 'You would expect the police to safeguard society by infiltrating criminal elements. 'In our country there is much evidence that criminal elements have infiltrated the police.'
- report sent by P.Moller, May 1, 2016
---
The civil rights organisation AfriForum and the TAU SA announced today that South African farmers and farm workers experienced the most brutal year yet with the most recorded farm attacks since the recording of farm attacks commenced in 1990. The past year's figures were processed and verified to provide the most accurate reflection of the nature and extent of farm attacks in South Africa. A total of 318 farm attacks occurred in 2015, in which 64 farmers and workers lost their lives. Although 64 murders were also committed in 2010, there has been a gradual increase in farm murders since 2011, in which 48 murders were committed. In the 318 farm attacks in 2015, 570 farmers, their families, workers and guests fell victim. In 40 cases 65 farm workers were direct victims. Although various families with small children and babies were attacked, it seems that older people are targeted more often. This analysis was compiled by the AfriForum Research Institute under the direction of Lorraine Claasen, researcher at AfriForum. Data was collected during 2015 by AfriForum as well as TAU SA and was verified back and forth. Ernst Roets, Deputy CEO of AfriForum, said that the statement by the acting Police Commissioner, Lt-Gen. Khomotso Phahlane, that farm murders should enjoy higher priority, was welcomed and that the organisation would gladly cooperate with the police. "The acknowledgement that something must be done to address the crisis does not mean that the problem has been solved, however. It eventually boils down to the figures at ground level – whether there will be a decrease in farm attacks in 2016. We can play a constructive role in this regard. In the meantime, we will continue our campaign to prioritise farm murders." Henk van de Graaf, Assistant Head Manager at TAU SA, said that farm murders are one of the problems alongside the drought and that the safety of farmers need to be looked at from an holistic perspective for the sake of food security.
- White Genocide Awareness Project, February 10, 2016
---
Water expert Dr. Anthony Turton says that South Africa's water shortage is not simply the result of the current drought. "The water shortage is also an induced one. It stems from a lack of strategic planning, a loss of skills to transformation and the fact that poorly functioning wastewater treatment plants are spewing close on four billion litres of untreated or partially-treated sewage into the country's dams and rivers every day," he said. These sewage spills are the most serious of the many problems in the water sector. "Just as a small volume of oil destroys the quality of a large volume of water, so a small source of persistent sewage has essentially the sameeffect." Sewage discharges are also driving the eutrophication of most major dams. Eutrophic water is characterised by the presence of high levels of nutrients, which, in turn promote, the growth of cyanobacteria, commonly known as blue-green algae. One very common species of cyanobacteria produces a potent toxin known as microcystin. This is chemically similar to cobra venom. It is also carcinogenic (cancer-producing) and damages the liver and central nervous system. "The microcystin levels found in a number of major dams - including the Hartbeespoort, Hazelmere, Midmar and Vaal dams - are amongst the highest ever measured in the world. Microcystin toxin levels become a concern in developed countries at far below the levels commonly found in South Africa. Moreover, nothing is being done here to remove the toxin," said Turton. There are only two known technologies capable of neutralising microcystin, and neither is in mainstream use in any of the country's bulk potable water treatment plants. "Worse still, no one knows whether these technologies can, in fact,neutralise microcystin at the concentrations found in South Africa. In this regard, we are truly flying blind." Instead of dealing with these difficult issues, the Government is under-reporting the extent of utrophication. Official reports suggest that only percent of the national water resource is at risk, but a recent study by the Council for Scientific and Industrial Research (CSIR) has found that at least two-thirds of South Africa's largest dams are already eutrophic, he said. The more eutrophication proceeds, the more the 38 billion cubic metres of water in our dams are likely to become unusable. "This looming disaster could have been avoided if a rigid concept of transformation had not been allowed to trump the imperative to safeguard public health," says Turton. On Tuesday, two schools in the south of Joburg sent pupils home because the institutions had no water. However, Joburg Water managing director Lungelo Dlamini said City Power had experienced a two-hour power outage, so Eikenhof
power station was not able to pump water. This, he said, left many suburbs without water, among them Lenasia, Brixton, Crowns Gardens, Robertsham,
Ridgeway, Little Falls and Radiokop. On Monday, Joburg Water said Rand Water had notified them of a further deterioration in the bulk supply system, recommending a high level of restrictions.
- report sent by PMR (South Africa), January 31, 2016
---
TAU SA's Safety Committee held an emergency meeting in Pretoria to address the unacceptable level of violent crime on farms and agricultural holdings. Farm attacks and murders showed a sharp increase in the last month and so far 62 people have been murdered in farm attacks this year. During November seven people were killed on farms, while TAU SA is aware of 31 farm attacks. So far five people have been murdered on farms during December and 18 farm attacks have been reported. TAU SA demands that the political leadership of the country, particularly the President and his cabinet, express themselves clearly and condemn and reject this situation in unequivocal terms. "It is unacceptable that the government does not display real concern to improve the safety and security of the country's primary food producers," said Mr Henry Geldenhuys, Deputy President of TAU SA and chairman of the Safety and Security Committee. He said the involvement of foreigners, especially Zimbabweans, in violent crimes is a serious concern. "TAU SA is considering a variety of actions to focus public and international attention on the plight of farm workers, the extraordinary brutal nature of the crimes and in many cases and the unsatisfactory response from the police. "In addition to the immediate tightening of security measures, TAU SA is planning to seek legal advice regarding what could be regarded as actions of 'the reasonable person' under such circumstances or when a real threat of violent crime exists, as well as to what extent the actions of such criminals could be classified as 'terrorism'", says Mr Geldenhuys. He also called on farmers to be on high alert during the festive season.
- TAU SA Media Release, December 11, 2015
---
King Goodwill Zwelithini praised the apartheid era during an event in Nongoma at the weekend. The National Party, he said, had built a powerful government with the strongest economy and army on the continent, but then came "this so-called democracy" in which black people started destroying the gains of the past. The King said history would judge black people harshly as they had failed to build on the successes of the Afrikaner regime. The king was speaking at his kwaKhethomthandayo royal palace in Nongoma on Saturday night during a celebration of his 44 years on the throne. He said Black people "loved to use matches" to burn down infrastructure built during apartheid. Delivering a speech which ended just after , the king told hundreds of people packed into a big marquee that he felt lucky that he was born the same year the National Party came to power in 1948. The king's speech came in the wake of a series of anti-government statements made by the monarch of the Zulu nation in recent months. In September, King Zwelithini ordered that there should be no government banners at royal events, and that the government should stop organising the events. He said on Saturday that this was the first time his anniversary celebrations had been organised by the King Zwelithini Foundation. The king said the apartheid regime had built a mighty army. He said the South African currency and economy "surprisingly shot up" under the National Party regime. "The economy that we are now burning down. You do not want to build on what you had inherited. You are going to find yourselves on the wrong side of history." He said while people on the ground did not appreciate the infrastructure inherited from apartheid, democratically elected presidents – Nelson Mandela, Thabo Mbeki and Jacob Zuma – were occupying apartheid infrastructure, including the Union Buildings and Parliament. "I am surprised that all presidents who have been in the so-called democracy occupied apartheid buildings where they make all these laws that are oppressing us. "But you on the ground are burning everything that you found here. "You don't want to use them (buildings), you say this is apartheid infrastructure. Your leaders are occupying buildings where apartheid laws were made to oppress you," the King said. Despite the National Party's having created anti-black laws, he was happy that it had treated him with respect. "The Afrikaners respected me. I don't know how it happened that the Afrikaners respect me so much." He said at the kwaKhethomthandayo palace there were still medals which the apartheid government had awarded to his kingdom. The King also touched on the South African Human Rights Commission which released its preliminary report last week on his alleged involvement in xenophobic attacks early this year. The commission had recommended that he make a public apology or risk being taken to the Equality Court. Early this year it was reported that the king called on foreigners to pack up and go back to their home countries. He said he would address the Zulu nation in January on the outcomes of the report, which he said were an insult to the nation. The king's traditional prime minister, IFP leader Mangosuthu Buthelezi, told The Mercury that the report had exonerated the king, but he said the commission should explain why it had called on the king to issue a public apology. "I am pleased that they exonerated him, but I am confused that they still insist that he must apologise. There seems to be a contradiction." Political analyst Protas Madlala said the king was playing on the theory that white people could govern better. "He is right, but he should explain deeper the reason behind their success,"said Madlala. Apartheid had been supported internationally, he said.
- The [Natal] Mercury, December 7, 2015
---
A widow and farmer was brutally robbed, raped, stabbed and burnt with a hot iron during a farm attack on Sunday evening near Van Reenen. Two men demanded money from the 57-year-old widow and then tied her up in her farm house, with her hands behind her back. The elderly woman was then stabbed below her knee and also in the shoulder when she told them that all the money she had was in her purse. The men took a hot iron and burnt her badly, numerous times. They then dragged her into a bedroom, where they allegedly raped her. They fled the scene in a white bakkie, making off with money and a mobile phone.
- Ladysmith Gazette, October 5, 2015
---
South Africa's murder rate has jumped 4.6% in the past year, with almost 49 people killed every day. A total of 17,805 murders were committed from April 2014 to March 2015, an increase of 782 deaths from the year before in a population of 54 million. The government admitted authorities were struggling to tackle the problem, but said the 10-year trend showed a decline in overall crime. Opposition parties and analysts criticised the numbers and said there was a lack of clear strategy to bring crime under control. The murder figures, which have risen each year from a low of 15,554 in 2011-12, reflect a reversal of what many had hoped was a long-term progress in reducing violent crime. "17,805 is a number I would expect from a country at war," said Dianne Kohler Barnard, shadow police minister of the main opposition, Democratic Alliance. Armed robberies, car-jackings and burglaries also increased, showing the country "lacks clear strategies to reverse this dangerous trend", Gareth Newham, of the Institute for Security Studies think-tank, said. "That robberies have increased raises questions about the extent to which police resources are being effectively used. With some of the best technology in the world, and more than 194,000 personnel, the South African police service should be better able to reduce crimes such as robbery. "The police minister said South Africa needed "to tackle the violence within our communities". "To think we can resolve the issue of murder on our own is effectively just hallucination in a sense, because it's a social problem. It's a problem that's got to be tackled at the level of family units," Nathi Nhleko said. Reported sexual offences, assaults and car thefts decreased. The fall in numbers of rape and other forms of sexual violence by 5.4% could mean that victims did not trust the police enough to report these crimes, Kohler Barnard said. More than 50,000 sexual offences were reported to South African police last year, but the number of sexual victims willing to report these crimes has dropped by 21% from 2011 to 2014, according to a national survey on victims of crime, carried out by Statistics South Africa, a government agency.
- The Guardian, September 30, 2015
---
When Mandela handed the Rugby World Cup trophy to Francois Pienaar, captain of the Springboks, in June 1995, it became emblazoned in history as a moment of reconciliation at the end of South Africa's long apartheid struggle. But 20 years on, memories of the beaming new president wearing Pienaar's number six jersey and a nation erupting in joy are shrouded with disillusion. On Wednesday this week one of the country's newly formed political parties, the Agency for New Agenda (ANA) will launch a court bid to prevent the South African team from participating in the 2015 Rugby World Cup in England and Wales next month, claiming its selection process is biased against Black players. The party alleges that there is a lack of transformation in the sport which it says is still dominated by White South Africans. On Friday last week Springbok coach Heyneke Meyer announced a 31-man team for the World Cup that includes eight Black and mixed race [Coloured] players. It is common knowledge that some citizens resist such transformation and continue to practice activities acts and conduct that are premised on unfair discrimination based on a number of criteria including race, the party says in papers to be submitted to the court. After 21 years there ought to have been enough progress made to eradicate the vestiges and manifestations of racial bigotry and discrimination, it argues. The party has also written to the International Rugby Union requesting that South Africa be suspended from the organisation as it still is a White-man's sport. The lawsuit comes amidst growing anger against Meyer for not selecting sides that represent the racial demographics of the country. Ahead of the World Cup selection, the country's largest trade union federation, the Congress of South African Trade Unions (Cosatu) called for Meyer to be fired following what they referred to as racist choices and a spate of losses suffered by the national team in the Southern Hemisphere Rugby Championship. The federation said that five Black Springbok players had approached it alleging they had been ignored by Meyer because of the colour of their skin. Meyer moved to defend his choices, insisting he did not consider race when selecting players and instead chose the best team he could. "I don't look at colour. I look at the best players. I'm totally committed to transformation and I have a great relationship with my players," he said at a press conference before a recent game against Argentina. Tony Ehrenreich, Cosatu's spokesman, has now welcomed the newly selected team, saying it is more representative than any of its predecessors.
- Daily Telegraph, August 31, 2015
---
Police have arrested a 53-year-old man in connection with the mutilation of the bodies of two women at a Durban funeral parlour. The two women – aged 69 and 96 – had died of natural causes and were to be cremated before their bodies were tampered with, allegedly at Doves funeral parlour's Greyville branch. A routine inspection discovered that their breasts and private parts had been removed, the Daily News reported last month. The funeral parlour put all its staff at the branch through a lie detector test and hired forensic investigators to ascertain how the body parts had been removed. Six funeral directors were suspended. Police spokesman, Colonel Jay Naicker, confirmed that a 53-year-old suspect had been arrested on Thursday and was to appear in the Durban Magistrate's Court. Pressed for comment on the arrests, Doves spokeswoman, Refiloe Kgoale, said they would not comment. "This matter is with the police and Doves will not comment on a matter that is under investigation," she said. Kgoale said it was "not an issue for the media" and the affected families did not want it to be publicised. At the time of the incident, Doves's operations director, Adriaan Batt, expressed shock at the manner in which the bodies of the deceased had been tampered with and said it made him "sick to the stomach". "I was never prepared for this and I was angry that people would show such disrespect for the dead," he said. Batt said at the time that families had been offered counselling.
- The Independent, July 3, 2015
---
"South Africa is a total – and very dangerous – mess" says Donald Trump. The billionaire business mogul took to social media to vent about the xenophobic attacks in South Africa. Yesterday the billionaire developer and personality behind the reality show The Apprentice tweeted: "As I have long been saying, South Africa is a total – and very dangerous – mess. Just watch the evening news (when not talking weather)". South Africa has made headlines worldwide recently due to shocking violence against foreigners in a series of horrific xenophobic attacks. This paired with Eskom's load-shedding shame has shrouded the country in a cloud of negative media coverage. This isn't the first time Trump has had something to say about South Africa. The real estate tycoon referred to Judge Thokozile Masipa as a "total moron" after she found Oscar Pistorius guilty of culpable homicide. He later tweeted again: " Oscar Pistorius only gets five years in prison for killing his girlfriend. Ridiculous decision! Judge couldn't even read her own writings." Trump, who has 2,8 million followers on Twitter, got only 21 replies to his most recent tweet. By early Tuesday morning, it had been re-tweeted 116 times and favourited 105 times.
- DestinyConnect.com, April 21, 2015
---
Thousands sought refuge in temporary shelters in South Africa after mobs with machetes attacked immigrants in Durban, leaving at least five people dead, an aid group said Thursday. Heavily armed police have scrambled to stop clashes this week after local residents accused immigrants from other African nations of taking their jobs. The attacks in Durban killed two immigrants and three South Africans, including a 14-year-old boy, authorities said. "There has been an outpouring of support from ordinary South Africans who are disgusted with the attacks not only because they are foreign, or African, but because they are fellow human beings," said Gift of the Givers charity, which is helping those seeking refuge. "We are preparing aid packages for those who may journey onwards to their home countries. "The charity said about 8,500 people fled to refugee centers or police stations this week because of the violence. That doesn't count anyone who fled their homes to other, private accommodations, the group said. It said it hopes the violence is limited to Durban, but assured immigrants that it has a facility in Johannesburg to help those who might need shelter there. "We have tents and all essential supplies on standby but pray that sanity prevails and this does not become necessary," it said. In the past, Johannesburg has been the epicenter of anti-immigrant tensions. In 2008, scores were killed in attacks in the poorest areas of Johannesburg. Most of the victims were Zimbabweans who had fled repression and dire economic circumstances. In that attack, police arrested more than 200 people for various crimes including rape, murder, robbery and theft.
- CNN report, April 17, 2015
---
The owners of land at Ballito which has been the target of an EFF "land grab" since the weekend have accused the party of using this exercise to "gain publicity" through setting up of Facebook pages and hiring of a professional photographer to document the event. On Tuesday Greenlands Farm Pty Ltd secured an urgent interim interdict against the party and its leadership, barring them from setting foot on the land or erecting any structures on it. The EFF has until May 7 to oppose the order's being made final although provincial spokesman Tobias Mthiyane - who attended the hearing in the Durban High Court carrying the trademark EFF red overall in his hand - indicated that the party might be back in court sooner than that, asking for its own order to stop the company from proceeding with any development there. In an affidavit which came before Judge Fikile Mokgohloa on Tuesday, company representative Ian Deetlefts said it was about to embark on a commercial development of the property, adjacent to the N2 just before the Ballito turn-off. He said the land invasion began on Sunday when people moved onto the land and began digging holes, assumed to be for fences or other supports to prop up makeshift structures. He spoke to Mthiyane, who said "the government was not giving these people land so they were taking it for themselves". "I asked him directly: 'How do you resolve this issue?' His response was: 'Get an interdict and we will vacate.'" The following day he returned to the property and the police were present. A structure had now been erected, poles had been inserted into the ground and grass had been cleared. A crowd of about 100 people had gathered about 1km [1100 yards] away. They confirmed they were on their way to occupy the land and "set up business" there to sell items to others in occupation. Again, the leaders said they would desist only by court order. Deetlefts said in the meantime two Facebook sites were already "live", one called "Ground Zero - EFF Land Grab" and another "EFF Land Grab Ballito". The latter had almost 1,000 "likes" by Monday afternoon. He said it seemed the EFF leadership was encouraging the invasion and suggesting it had the right to do so. "It is clear the EFF is using this to gain publicity. It would appear that a professional photographer was engaged to take a photograph of the shack on the property," he said. "This must have been arranged in advance with the object of gaining publicity and causing a media sensation." After the judge explained that she was granting the interim order and the EFF "must stop doing what it is doing", Mthiyane asked if the company was entitled to do what it wanted with the land. Judge Makgohloa said the company had put up proof that it owned the land and the party must put up opposing papers if it could prove otherwise.
- The [Natal] Mercury, April 15, 2015
---
The families of two men turned away by nurses at Addington Hospital because no doctor was on duty are demanding answers after the two died of the injuries they sustained in a horrific car crash in Durban's city centre. Marius Hayward, 31, and Nico Nel, 27, clung to life after the crash early last Sunday morning as ambulance paramedics treating them were turned away from Addington. Told by casualty staff there was no doctor on duty, frantic paramedics had to take the injured men to other hospitals, one of which is more than a 30-minute drive from the scene. Both men, who had been violently flung from a bakkie, died shortly after they were wheeled through the hospital doors. Medics maintain that had they not been turned away from Addington, a four-minute drive from where the accident occurred, the men would have survived. A medic who treated Hayward and asked not to be named said Hayward had needed urgent hospital treatment. "I found him on the road next to what was left of the bakkie. He had severe chest trauma and other injuries. We were told by the casualty department at Addington Hospital that there was no doctor on duty, they could not accept the patients and we needed to go somewhere else. The only place we could find to take Hayward was R K Khan in Chatsworth, which is half an hour away," he said. "He was hanging on by a thread. His chest injuries needed treatment that can be administered only in a hospital. He died shortly after we arrived in Chatsworth. I am sure that had a doctor attended to him at Addington, his chances of survival would have improved dramatically." Rescuecare paramedic Garrith Jamieson said he was one of the first at the scene and had treated Nel. "A bakkie had collided with a truck and the driver and passenger had been thrown from the wreckage. I started treating my patient, who was in a critical condition. He had severe head and chest trauma and was fighting for his life. When I heard Addington was turning us away, I called King Edward VIII Hospital and, after much pleading, I got them to accept my patient, even though the accident happened outside their area. He died an hour after we arrived at the casualty unit," he said. "This incident is just one of many. In the past month they have turned away dozens of patients. We need to draw the line somewhere." Nel's sister, Anel Meyer, speaking from her Pretoria home, was outraged that her dying brother was turned away. "It makes me so angry that I feel physically ill. He might have lived had the hospital not sent them away," she said. Nel, a self-employed handyman, had been living in Pennington on the South Coast. "He was so ambitious and things were starting to go his way with his business, and he was so happy. I will always remember his smile and how, just by being in a room, he would lift everyone around him. He was very caring," said Meyer. Hayward's brother, Colin, said that if he had the means he would sue the state. "This is the worst thing that could happen, that in my brother's time of need he was turned away. It is just unacceptable. If I could, I would sue the state, not for me, but for my brother's two daughters who are now going to grow up without a father," he said. He added that Hayward was a devoted father to Milandi and Chade, aged eight years and eight months respectively. "If he had his way he would spend his days with his children. He loved them dearly. He was a wonderful man. My brother was the kind of person who would tell stories and make us laugh. He would spend hours doing that," he said. The head of the Health Department, Dr Sibongile Zungu, said an inquiry had been launched into the incident. "These allegations are being dealt with at the highest level. A full investigation is under way. It is not common practice to have no doctor on duty at a hospital. There would have been several in the hospital," she said. "Even if there was no doctor in the casualty unit, the nurses know they must accept the patients and then go through the on-call doctor list and raise the alarm. Those patients should never have been turned away," she added. Addington Hospital, fraught with staff shortages, faces closure as the provincial health department scrambles to renovate the limping health facility. In January, theatres and wards were shut after airconditioning units stopped working, forcing a mass transfer of several hundred patients to other hospitals. In July, provincial health portfolio committee members visited the hospital and expressed shock at what they found. The hospital has a chequered history of turning away the sick and injured. In 2010, Mohamed Khan died in the waiting room at the hospital's polyclinic. He was turned away at the emergency room by security guards, despite a referral letter from his doctor. In 2006, nursing staff berated paramedics and turned away seven badly injured accident victims.
- Independent On-Line, March 24, 2015
---
Shaun Veldsman, who was scheduled to be the television match official at Ireland's RBS Six Nations match against England in Dublin on Sunday, is to miss the game after being stabbed during an assault in South Africa. Veldsman, who is on the South African Rugby Union's TMO panel, is recovering in hospital after being attacked following the Super Rugby match between the Stormers and the Blues in Cape Town on Saturday. He was stabbed in the lung during the assault while travelling in his car in an apparent car-jacking incident. Veldsman was admitted to the intensive care unit of the Stellenbosch Medi Clinic, where he was said to be in a stable condition but later declared unfit to travel this week. The incident was reported by the South African site Netwerk24 to have taken place at about , following the Stormers' victory in which Veldsman had acted as TMO. Veldsman's mobile phone was stolen in the assault but he escaped from the vehicle and was helped on the side of the road.
- Daily Telegraph, February 24, 2015
---
An urgent application by Clive Derby-Lewis for his immediate release from prison was postponed indefinitely in the North Gauteng High Court in Pretoria on Tuesday. This was after Derby-Lewis and the justice and correctional services minister reached an agreement about when his application for medical parole would be considered. Derby-Lewis was admitted to hospital months ago suffering from a range of medical problems. He has been diagnosed with terminal lung cancer, which, according to his attorney Marius Coertze, is inoperable because he is too weak to survive surgery. He said a scan of Derby-Lewis's lungs showed one lung was already riddled with cancer and about to collapse. Coertze said Derby-Lewis had been given only months to live, but correctional services had been dragging its heels on his release since May. Judge Andre Louw granted an order, joining the SA Communist Party and the late SACP general secretary Chris Hani's widow Limpho as respondents in the application. Coertze did not object to the order. Hani has in the past maintained that Derby-Lewis never revealed the full truth about her husband's assassination by Polish immigrant Janusz Walus in front of their Boksburg home on 10 April 1993. Derby-Lewis, who provided the gun used in the murder, and Walus were sentenced to death for the murder, but their sentences were later commuted to life imprisonment. Their application for amnesty was turned down by the Truth and Reconciliation Commission in 1999 because they failed to make full disclosure of the political motive for the murder. Derby-Lewis claimed in court papers administrative incompetence was the cause of his rapidly declining health, and political interference behind his repeated failure to secure parole. The 78-year-old has made various bids for parole since June 2010. Coertze said the fact that the SACP and Hani became involved proved his client was being treated as a political prisoner and not like any other inmate serving life imprisonment. Louw ordered the Medical Parole Board to consider all medical reports applicable to Derby-Lewis by 10 December and to provide the minister with a written recommendation by 15 December. Minister Michael Masutha was ordered to consider Derby-Lewis's application for medical parole by no later than 31 January next year, along with the representations of the SACP and Hani. The SACP and Hani had until 9 January to submit their representations to Masutha. Masutha was ordered to provide Coertze with reasons for his decision by no later than 31 January.
- News24, December 2, 2014
---
Orania, a White separatist community in South Africa, has been ordered by the South African Supreme Court to admit Black residents. In a victory speech after the decision, attorney M'bkei Modise stated that "Whites have created an all white community that is economically prosperous and almost entirely crime free. The White Afrikaners claim they merely wish to keep the so-called Afrikaner language, culture and customs alive. It has arguably become the best place in South Africa to live. That is why I want to go there and get out of this dump. Let's face it, Whites create better cities." Mr. Modise revealed the extent of his profound self-hatred when he announced his own intention to move to Orania claiming that "The ANC has utterly failed to provide a safe state for Black Africans. Even Bishop Desmond Tutu was forced to admit that South Africa is now worse than it was under apartheid. Unfortunately, I can't bring back apartheid, but I can try to move to a white area. Let's face the facts. Our so-called president, Jacob Zuma, is a lunatic who thinks you can wash off HIV with a shower. Crime, poverty, disease and government corruption are at an all time high. We didn't realize how good we had it in the old South Africa. I blame White liberals and the ANC terrorists who lied to us and stirred us up with resentment against the former system." A spokesman for Orania issued the following press release upon word of the decision. "We appreciate that many people admire the achievements of our community. We can rightly take pride in those achievements. Our fear is that once a sufficient number of new residents move to Orania, our current way of life will not be sustainable. If necessary, we will be forced to leave and establish new communities elsewhere. We will continue to protest this decision and work to appeal it through the legal process." In a supremely irrational move, Mr. Modise declared that he is suing American civil rights leaders who campaigned against Apartheid for "stoking the false notion that blacks are better off under self rule and not when they are not under the protective and paternal rule of benevolent Whites. I may also sue the US media next. Under apartheid they attacked South Africa non-stop, but now when things are worse than ever under ANC rule, where are they?" Jesse Jackson has been named in the lawsuit. Mr. Jackson offered no comment when contacted by Diversity Chronicle staff.
- report by Ray Charlston (Diversity Chronicle), October 13, 2014
---
| | |
| --- | --- |
| <![if !vml]><![endif]> | <![if !vml]><![endif]> |
This is what Anne Els (75) looks like after being savagely attacked by a Black male in her house in Universitas, Bloemfontein. She is currently in intensive care in hospital. The saddest part about this, is the comments from the community, friends, family….and mostly all other White South Africans: "We are grateful she's still alive. It could've been so much worse!!" Attacks like these should not happen. Not even ONCE….in the new South Africa. What is there to be "grateful" for? The gentlemen in the second picture is Mr Koos Kok. Attacked in Luipaardsvlei, Krugersdorp, by Black savages. What kind of country are we living in, where our old people are being attacked like this…on a daily basis!! According to our constitution it is the Government's first and foremost obligation to protect this country's citizens, and guarantee their safety. Is this happening? If you execute genocide slowly enough…and keep calling it "random acts of crime"….the entire world will believe you, and do NOTHING to stop it. These are no "crime motivated random attacks"…these old people have NOTHING to steal, or of such value on their properties that it warrants such viciousness. This is the continuation of the WHITE GENOCIDE happening in South Africa since 1994…..
- report sent by J.M, Pretoria, October 6, 2014
---
And the White Genocide continues, And the world keeps quiet...............

2014 Black-on-White Murders

January 2014: (17) – M: 14 – F: 3 – 9 over 60.

• Rob Meek (62) Port St Johns – Shot dead.
• Clinton de Menezes (43) Westville – Shot dead.
• Mike Smith (32) Durban – Shot dead.
• Neville Ross (75) Krugersdorp – Bludgeoned to death.
• Ben van der Westhuizen (24) Vryheid – Bludgeoned to death.
• Hendrik Nortman (74) Vanderbijlpark – Bludgeoned to death.
• Lien Nortman (72) Vanderbijlpark – Raped and tortured to death.
• Sarel Pretorius (61) Barkly-East – Shot dead.
• Hennie Wager (47) Krugersdorp – Shot dead.
• Francois Meyer (50) Pretoria – Shot dead.
• Mike de Beer (89) Pretoria – Shot dead.
• Basil Botha (39) Welverdiend – Shot dead.
• Dirkie van der Walt (30) Hotazel – Stabbed to death.
• Ina Marincowitz (59) Stormsrivier – Raped and stabbed to death.
• Charlotte Kruger (66) Lydenburg – Suffocated to death.
• Tom Benecke (65) Randfontein – Stabbed to death.
• 76-year-old man shot dead in Houghton.

February 2014: (18) – M: 13 – F: 5 – 7 over 60.

• Leon Clur (49) Hectorspruit – Shot dead.
• Rhondine van der Walt (48) Kemptonpark – Shot dead.
• Reinette Vorster (42) Ghanzi – Strangled and burnt to death.
• Gerhard Fourie (78) Hartswater – Shot dead.
• Henk de Villiers (73) Centurion - Shot dead.
• Geoff Stuart (71) Munster – Stabbed to death.
• Barend Oosthuizen (69) Brakpan – Shot dead.
• Douglas Pierce (39) Johannesburg – Shot dead.
• Veanne Armstrong (24) Johannesburg – Shot dead.
• Johannes Cornelissen (31) Sabie Valley – Shot dead.
• Joe Herholdt (51) Greytown – Stabbed to death.
• Johan van der Schyff (54) Pretoria – Shot dead.
• Yena Kirby (63) Umkomaas – Stabbed to death.
• Rinda Duncan (61) Sunwich Port – Throat slit.
• Tony Naude (65) Leandra – Beaten to death.
• Joan Pieters (59) Virginia – Shroat slit
• Riaan Labuschagne (28) Warrenton – Shot dead.
• Jeremy Brooke (32) Transkei – Shot dead.

March 2014: (23) – M: 16 – F: 7 – 13 over 60.

• Eckart Schutte (76) Richmond – Throat slit.
• Elizabeth Schutte (65) Richmond – Stabbed and burnt to death.
• Lutz Schutte (33) Richmond – Beaten to death.
• Danie Schreuder (56) Askam– Beaten to death.
• Johan van der Nest (50) Birchleigh – Beaten to death.
• Annemarie van Zyl (32) Kemptonpark – Stabbed to death.
• Derek Venter (45) Welgedacht – Shot dead.
• Piet van Zyl (53) Kuruman – Stabbed to death.
• Migiel Lourens (80) Krugersdorp – Stabbed to death.
• Koos Erasmus (59) Groot Merico – Shot dead.
• Genee Katzan (75) Parkview – Shot dead.
• Mr. Katzan (78) Parkview – Shot dead.
• Lettie Rupping (82) Tarkastad – Shot dead.
• Hazel Huggins (85) Port Elizabeth –
• Leander Derksen (22) Hartebeespoort – Stabbed to death.
• Ounooi Badenhorts (77) Smithfield – Shot dead.
• Deon van Heerden (59) Randfontein – Shot dead.
• JR Buhrman (77) Ermelo – Stabbed to death.
• Karen Brown (58) Dunnottar – Stabbed to death.
• Daniel Menezes (68) Kroonstad – Beaten to death.
• Wynand du Plessis (62) Benoni – Beaten to death.
• Elderly woman beaten to death in Centurion by Domestic worker.
• Elderly man stabbed to death in Johannesburg by Gardener.

April 2014: (16) – M: 13 – F: 3 – 6 over 60

• Anthony Tessendorf (27) East London – Stabbed to death.
• Charl Niemand (29) Witbank – Shot dead.
• Vicus Botha (63) Pietermaritzburg – Beaten to death.
• Lazlow Bercsenyi (87) Bon Accord – Hacked to death.
• David Richardson (64) Germiston – Stabbed to death.
• Rina Hough (66) Senekal – Stabbed to death.
• Steven Britz (44)Klapmuts – Shot dead.
• Hannes Duvenhage (68) Ermelo – Shot dead.
• Dennis Viviers (65) Williston – Throat slit.
• Thys Human (80) Uitenhage – Stabbed to death.
• Ingrid Kock(57) Ranburg – Strangled.
• Brian Pope (62) Harrismith – Shot dead.
• Tilly Pope (46) Harrismith – Shot dead.
• Danie Dercksen (45) Brits – Shot dead.
• Eldred Schultz (74) East London – Shot dead.
• Jurgen Rombouts (27) Strand – shot dead.

May 2014: (13) - M: 12 – F: 1 – 6 over 60.

• Hannes Kelly (52) Levubu – Beaten to death
• Johannes Rondganger (54) Bloemfontein - Shot dead.
• Charles Groenewald (74) Boschkop – Shot dead.
• Rico Steenkamp (22) Alberton – Shot dead.
• Louis Swanepoel (82) Boschkop – Murdered.
• Sandra Swanepoel (80) Boschkop – Murdered.
• Karl Jaentsch (41) Paternoster – Shot dead.
• John Arundel (64) Queensburgh – Stabbed to death.
• Franco van Huyssteen (44) Vereeniging – Shot dead.
• Ryno Terblanche (28) Plettenbergbaai – Shot dead.
• Riaan van den Berg (43) Malelane – Strangled to death.
• Lucas Labuschagne (72) Benoni – Kicked to death.
• Awie Cilliers (73) Hartswater – Bludgeoned to death.

June 2014: (15) – M:10 - F:5 - 7 over 60

• Tulsa Opperman (57) Springs – Shot dead.
• Tinus Coetzee (18) Krugersdorp – Beaten to death.
• Rachel Duncan (54) Stellenbosch – Stabbed to death.
• Mark Phillip (58) Amanzimtoti – Stabbed to death.
• Shaun Rusch (49) Boksburg – Shot dead.
• Jemima Lemmer (81) Boschkop – Tortured to death.
• Russell McMicken (62) Pretoria – Shot dead.
• Mary Tacke (82) Umtata – Shot dead.
• Joos Joubert (68) Mamogalieskraal – Shot dead.
• George Stracchan (64) Robertson – Stabbed to death.
• Bradley du Preez (20) Johannesburg – Beaten to death.
• Henri la Cour (72) Kalkbaai – Stabbed to death.
• Mandie Janse van Rensburg (51) Buffelspoort – Shot dead.
• Carl Wessels (55) New Hanover – Shot dead.
• Tony da Silva (61) Middelburg – Shot dead.
- information supplied by Chantelle Hunt, July 4, 2014
---
Engela Nel, an 86 years old who lives in a security village called Zebra Park, was aatacked by her gardener for the last five years, Thomas Madimetsha Kemp (39) on 19th March for R3000 to pay his sangoma (witchdoctor). The Police did not inform the media at the time of the incident. Kemp grabbed the old lady by the neck, chocked her, hit her on the head until she was unconscious and tied her up on her bed before he tortured her for hours.
- South Africa Today, April 5, 2014
---
Gruesome muti-murder: first-ever known incident where an Afrikaans-speaking man is accused of a muti-murder (slaughtering a person and harvesting the body parts for resale to a witcdoctor). Local Swartruggens builder Eduard Pretorius, 33 is to appear in Swartruggens court on Feb 7 2014: the SAPS says he 's charged with slaughtering Maria Mathe, 25, and that he has confessed that he was offered R30,000 for her body-parts by a local witch-doctor: Her breasts and private parts were cut off. Her stomach was cut open from her navel to her chest.The post-mortem revealed that her heart and lungs were also removed. The witchdoctor has not been arrested. "They were caught on camera playing pool in what is believed to be the same hour as her murder," Mariana of Theo's Discount Liquor store and Sportsbar told the Platinum Weekly. This is surely the most gruesome muti-murder the Platinum Weekly has ever reported on. After the 25-year-old's face was smashed in with a rock, she was "slaughtered".Her breasts and private parts were cut off. Her stomach was cut open from her navel to her chest. The post-mortem revealed that her heart and lungs were also removed. "The Afrikaans speaking guy who left the pub with Maria Mathe was also fluent in Setswana. He was a builder. He is well-known for doing odd jobs and being employed at local building projects. He also worked at a local cafe for a period of time," the Platinum Weekly was told.33 year- old Eduard Pretorius appeared in the Swartruggens Magistrate's Court on Friday (31st January 2014) on charges of murder, mutilation and rape. He and the case was postponed to 7 February 2014 for bail application.The Platinum Weekly received an anonymous tip-off that Mr Pretorius, when arrested, confessed to the murder. We were also told that he indicated that he was offered R30 000 by a local "witch-doctor" to commit the murder and retrieve the body parts. We were unable to confirm the confession and the "witch-doctor"s involvement. Mathe who is fondly known to locals as "Tantantjie"'s body was discovered on Sunday (26 Jan) at around 15.00 hrs in a bush just behind Theo's. "She was a regular at the pool table. She was a loner and rather shy," Mariana of Theo's in Swartruggens said. According to Captain Pelonomi Makau, "The woman was discovered half-naked, wearing only a pink T-shirt, with no shoes or underwear."
- Platinum Weekly, February 13, 2014
---
Allegations of highly specialized military training of al-Qaeda members in the Southern Cape and Garden Route has flared up again.Al-Qaeda assumed responsibility in 2001 for the 9/11 - terrorist attack on the Twin Towers in New York and several other terrorist acts. In September 2009, an article in the Mossel Bay Advertiser's sister paper, the Oudtshoorn Courant written by Christo Vermaak reported that farmers in the Langkloof area expressed concern after the farm, Greylock was purchased by the Dockrat Trust, which is managed by Dr Farhad Dockrat and Mr Junaid Dockrat. These trustees of the trust were named in 2007 by the United Nations Security Council as alleged terrorists with direct connections to al-Qaeda. The U.S. government also claimed at that time that the Dockrats help finance al-Qaeda. Since the 2009 reporting on the Dockrats agricultural interests in Langkloof, the entrance to Greylock has been guarded by armed men in
camouflage clothing. Someone who gained access to the farm to view trees that he wanted purchase to cut down, said: "I actually got gooseflesh as the gunmen were watching me so closely." According to AfriForum, the Dockrats have expanded their 'agricultural and business interests' in the Southern Cape and also purchased 70 percent shares in a famous golf estate in the Tsitsikamma east of George. Some of the men living on the golf estate were recently seen doing business
in George in traditional Muslim outfits. When a businessman asked them why they had purchased so much of a certain product, one of the men said it was for the golf estate. A resident of Tsitsikamma, whose name is withheld for security reasons, reported on Wednesday May 15th to the Mossel Bay Advertiser's sister paper, the George Herald that he had followed a man in Muslim clothing openly doing business at a shopping centre while armed with a 9mm pistol. "The man drove in at the golf estate. I stopped, after which he returned with people behind on the back of the bakkie. When they drove past me, the one held an AK-47
assault rifle in the air." The Muslim community lashed out strongly this week at allegations in the media that makes it seem like they train terrorists in the Southern Cape. They launched a strong verbal attack against the Daily Maverick's reporter de Wet Potgieter, who reported that specialist police units have been monitoring the alleged al-Qaeda terrorist training in South Africa for many years.
- Mossel Bay Advertiser, December 21, 2013
---
A 12-year-old White boy was drowned in a bath of boiling water by Black robbers who raped his mother before killing both his parents in a violent house robbery. Three Black men broke into the family's home in Walkerville, Johannesburg, where they assaulted and shot dead Tony Viana, 53, and brutally raped and killed his wife, Geraldine. They then tied up and gagged the sobbing boy, Amaro, and pushed him into a bath of boiling hot water to drown him, 'because he would be able to identify them'. The family's gardener, Patrick Petrus Radebe, 24, their domestic servant's son, Sipho Mbele, 21, pleaded guilty to three charges of murder and one charge of rape each. David Motaung, 20, pleaded guilty on Tuesday to robbery charges. According to the accused, "we mutually raped Geraldine Viana." Sipho Mbele raped her first while Petrus Radebe helped to restrain her by standing on her face. Afterwards Radebe raped her too. The White family's dog apparently barked tremendously during the burglary. The animal was killed by disembowelment. They then left the South African court and walked back their cells laughing, according to Beeld newspaper. As the death penalty was abolished in South Africa, they will probably get lengthy prison sentences but could be out on parole within five to ten years. Now there have been 70.000+ murdered total South African Whites in the unreported genocide since the end of "Apartheid".
- report sent by GML, October 29, 2013
---
Reports of Black-on-White murders in the last 48 hours :-
Dawid de Villiers (83) Barkly East – Stabbed and throat slit.
Ralie de Villiers (81) Barkly East – Stabbed and throat slit.
Susan Olivier (60) Bloemfontein – Stabbed and throat slit.
Peter Rassloff (72) Kommetjie – Shot dead.
Dan Knight (56) Underberg – Bludgeoned to death.
Judy Washington (67) Kei Mouth – Throat slit.
Kevin Launspach (38) Durban – Shot dead.
- report sent by Sunette Bridges, October 19, 2013
---
Farm murders show increase above crime statistics. It is a dark day for the country when its National Commissioner claims that crime is under control, while the murder rate has risen to 16,259 cases per year. This means that almost two murders a day more occurred to bring the total number of murders committed daily to almost 45!Farm murders shows an even more alarming picture. In the same period farm murders increased by 34% to 68 in 2012/2013 compared to the 50 urders in 2011/2012. Farm attacks increased from 112 cases to 176 cases. Farm attacks in fact are violent crimes against people and not on property. Therefore it can be assumed that many of these attacks are nothing less than attempted murder, which were successfully averted. "What is even more disturbing is the apparent ignorance of the police in this regard. On the police`s official website the page titled 'Farm Attacks` under `Crime Prevention` has been 'under construction' for months now, leaving the impression that the police do not regard this category of crime as a seriousness matter," said Mr Henry Geldenhuys, Deputy President of TAU SA and Chairman of the Safety and Security Committee. "Because the police stubbornly refuse to list farm murders as a separate crime category in their
statistics, they are not even aware of this alarming increase in farm attacks. Furthermore it has to be borne in mind that TAU SA`s database on farm attacks and farm murders is probably incomplete because it relies on the feedback of members or on media reports which are then verified. Therefore the true picture could be worse," says Mr Geldenhuys.Since April 1 this year to date TAU SA`s database lists 37 murders and 110 farm attacks. If this trend was to continue until the end of the current year 74 murders and 220 attacks could be expected, which will represent a further increase of 24%.
- TAU SA Media Statement, September 20, 2013
---
A British woman was repeatedly raped at gunpoint during a savage 14-hour ordeal after she and her boyfriend were kidnapped at a South African beauty spot. Now she faces a nightmare wait to see if she has been infected with HIV in a country where Aids is rife. The couple were blindfolded and bundled into their car by four thugs and driven for 200 miles. The only stops were when the gang visited illegal drinking dens and when the 29-year-old woman was raped. As the attackers got more drunk, they invited other drinkers from shanty town shebeens to come and taunt their two white victims trussed up in the back of the vehicle. The men grew increasingly violent as the night wore on, stabbing the 26-year-old South African boyfriend in the leg and beating him repeatedly. The couple were told that they would be driven over the border to Mozambique and their bodies dumped. They escaped only because their attackers lost control of the car and it overturned. The tourists scrambled out of the wreckage and fled. A passing motorist, who stopped to help after seeing the crash, was shot dead and his passenger wounded as the attackers tried to steal their car. The rape victim, from Gloucestershire, has told friends she feels she is under 'a death sentence' from Aids. She has been prescribed anti-Aids drugs. But it will be months before doctors can say if she has been infected. The Foreign Office said yesterday it was reviewing advice to visitors to South Africa, and especially Mpumalanga province [the South-Eastern Transvaal/Lowveld region] where the rape happened and where a British woman was shot dead in a robbery last month. The rape victim arrived in South Africa two weeks ago for a three-month visit. She and her boyfriend had stopped at a picnic spot on Long Tom Pass in the Drakensberg Mountains when they were attacked on Saturday. It is one of the country's busiest tourist routes - and the scene of a coach crash in 1999 which killed 26 British holidaymakers. Piet Posthumus, a family friend of the victim, said: 'This is the worst thing in the world for her. She is so traumatised by the possibility that her life is now under threat because of what has happened.' He added: 'A pistol was fired a couple of times as a warning and at least once it was fired through the floor of the car where they were lying. 'Who knows how this would have ended if the car had not crashed.' 'You have to understand that it is just not safe to get out of your car in South Africa any more.' The ordeal ended when the driver went off the road near Barberton, 50 miles to the south. The couple later spotted two men they believed were part of the gang as police drove them away from the scene. The men, a South African and a Zimbabwean, are expected to appear in court today accused of rape, abduction and murder. Nick Sheppard of the British High Commission in Pretoria said travel advice was being reviewed in view of the rape and the murder of Briton Diane Conway in Mpumalanga last month. Mrs Conway, 60, was shot dead after she and her husband confronted an armed robber in their hotel room. Mr Sheppard said 'These are very serious incidents so we have to examine our options. 'But 300,000 Britons visit South Africa each year and these two incidents are the worst over the past two years involving British tourists.' With a favourable exchange rate, attractive climate, safari parks, beauty spots and beaches, South Africa has become a tourist magnet. But it also the most violent society in the world, with the highest rates of murder and rape. Tourists are seen as soft targets by young men who have easy access to weapons. There are almost 20,000 murders a year - 60 times more than in Britain. Nearly 50,000 rapes were reported to police last year, but the true total is estimated at 30 times more. The charity Childline says a girl born in South Africa is more likely to be raped in her lifetime than learn to read. South Africa also has the highest number of people in the world with Aids or carrying the HIV virus. Some estimates put it at a quarter of the population.
- The Daily Mail, September 9, 2013
---
TAU SA held the first course in trauma counseling for victims of farm attacks. The first course in trauma counseling for victims of farm attacks ended in Pretoria today. TAU SA's Safety Committee initiated the course after members of TAU SA expressed a need for this course. Eight women from across the country attended the week-long course, and said that they would like to serve their communities. After attending the course they feel empowered to deliver a significant service to the communities. Farm attacks are still a major problem in South Africa. So far, 35 people have died this year in farm attacks, an average of more than four deaths per month! So far this year 124 farm attacks occurred, an average of more than 15 per month! "The reality is that people who are the victims of an attack, weather people have died or not, are traumatized and in most cases there is need for trained people who can help these people. For that reason TAU SA initiated this course, and after its success it was decided to offer these courses on a regular basis across the country," said Mr Henry Geldenhuys, Deputy
President of TAU SA and chairman of the Union's Safety Committee.
- TAU SA Media Statement, August 16, 2013
---
The horror started just before midnight on Wednesday this week. After listening to the latest television news about the health of Nelson Mandela, a South African family living not far from the former President's hospital unit turned in for the night. But Roelof and Laura du Plessis, a married couple with four children who live on a heavily fortified farm outside Pretoria, did not have a peaceful night's rest. In fact they were about to become the latest victims of what White pressure groups in this troubled nation say is nothing less than a savage war against them. Hearing noises outside their home, Mr du Plessis, 46, got out of bed and ran outside.
To his horror, he found his 19-year-old son being held with a gun to his head by a gang of five armed Black attackers. Father and son were ordered to lie on the ground. The invaders did not ask for money or the keys to the expensive vehicles in the drive. They were there only to terrorise and kill. Hearing voices outside, Laura, 44, came out of her bedroom to investigate - and her torch illuminated an awful scene as the gang pointed guns at her husband. Her son managed to get up and sprint off into the darkness when the men were confused by the flashlight. But Du Plessis was not so lucky. The intruders opened fire at once, shooting him six times through the throat, lungs and abdomen. As he writhed on the ground in agony, the men ran off into the night leaving empty bullet cartridges littering the yard.
In the darkness, Laura attempted heart massage on her husband, who could still talk despite his appalling injuries, but to no avail. When I arrived at the farm on Thursday and was invited in by Mrs du Plessis, I found her with blood still caked under her fingernails after she'd cradled her dying husband.'He was shot through the lungs and I was doing CPR,' she told me, between huge sobs. 'He said "please go and fetch the car and take me to hospital". But he was too badly hurt and he died in my arms.' In the morning, when White friends from neighbouring farms followed the trail of the raiders, they discovered the men had carefully cut through fences and skirted areas with security patrols - suggesting how closely they had planned their route of attack. 'It is definitely coming down to a race thing,' Laura du Plessis told me as she was comforted by her family. 'They hate White people. We have never had a fight with any Black people. I always stop and give others a lift. We employ Black people. 'My husband fought for me. I am grateful that he wasn't tied up and forced to watch me being raped before he was killed. He was an amazing man. He was my life.' A friend of the family, who asked not to be named, told me he was certain that the killings are part of a sinister, systematic bid to drive White people - and, in particular, farmers - out of South Africa. 'If this was happening in any other country, the military would be deployed to protect us,' said the friend. 'There are gangs moving around the country targeting White people.' Of course the violence and privations South Africa's Blacks faced under apartheid were just as unforgiveable. Certainly, there would have been more bloodletting after the White government fell in the Nineties were it not for Mandela's message of reconciliation [sic]. But now, as he nears death, fears are growing that a wave of violence will be unleashed against the White population.The statistics - and the savagery of the killings - appear to support claims by these residents that White people, and farmers in particular, are being targeted by Black criminals. Little wonder that what unfolded on the du Plessis homestead has sent tremors of fear through the three-million-strong White community. Last month alone there were 25 murders of White landowners, and more than 100 attacks, while Afrikaner protest groups claim that more than 4,000 have been killed since Mandela came to power - twice as many as the number of policemen who have died. It is not just the death toll, but the extreme violence that is often brought to bear, that causes the greatest fear in the White community. Documented cases of farm killings make for gruesome reading, with children murdered along with their parents, one family suffocated with plastic bags and countless brutal rapes of elderly women and young children. These horrors have prompted Genocide Watch - a respected American organisation which monitors violence around the world - to claim that the murders of 'Afrikaner farmers and other Whites is organised by racist communists determined to drive Whites out of South Africa, nationalise farms and mines, and bring on all the horrors of a communist state'. Indeed, a disturbing number of Whites are terrified that Mandela's passing will lead to an outpouring of violence from Black South Africans, no longer contained by the sheer power of the great man's presence [sic], which endures today even though he stood down as president in 1999. For its part, the ruling ANC party dismisses claims that such murders are part of any sinister agenda, pointing out that South Africans of all colours suffer violent crime, and that wealthy Whites are simply more likely to be targeted. Perhaps. But White nerves have not been soothed by the disturbing behaviour of Jacob Zuma, the ANC's leader and the country's third Black president since Mandela. At a centenary gathering of the African National Congress last year, Zuma was filmed singing a so-called 'struggle song' called Kill The Boer (the old name for the Afrikaner population). As fellow senior ANC members clapped along, Zuma sang: 'We are going to shoot them, they are going to run, Shoot the Boer, shoot them, they are going to run, Shoot the Boer, we are going to hit them, they are going to run, the Cabinet will shoot them, with the machine-gun, the Cabinet will shoot them, with the machine-gun'. Alongside him was a notorious character called Julius 'Juju' Malema, a former leader of the ANC youth league, who is now Zuma's bitter enemy and is reportedly planning to launch a new political party after Mandela's death. A bogeyman to White South Africans, Malema is popular among young Blacks, and has also been an enthusiastic singer of Kill The Boer and another song called Bring Me My Machine-Gun. Polls this week showed a huge surge in support among young Black South Africans for his policies, which he says will ignore reconciliation, and fight for social justice in an 'onslaught against [the] White male monopoly'. With chilling echoes of neighbouring Zimbabwe, where dictator Robert Mugabe launched a murderous campaign to drive White farmers off the land in 2000, Malema wants all White-owned land to be seized without compensation, along with nationalisation of the country's lucrative mines. Ominously, Malema, 32, who wears a trademark beret and has a fondness for Rolex watches, this month promised his new party will take the land from White people without recompense and give it to Blacks. 'We need the land that was taken from our people, and we are not going to pay for it,' he said. 'We need a party that will say those who were victims of apartheid stand to benefit unashamedly, and those who perpetuated apartheid must show remorse and behave in a manner that says they regret their conduct.' Enthusiastically backed by Winnie Mandela, Mandela's second wife - who is still hugely popular in South Africa despite her suspected role in several murders - Malema is a charismatic figure who once threw a BBC correspondent out of a press conference for asking about his wealthy lifestyle. His words have done nothing to allay the fears of White communities, some of which have taken extreme measures to protect themselves. This week I visited Kleinfontein in Pretoria, a White-only community of 1,000 men, women and children who live behind high fences, with a gatehouse manned by men in military fatigues, who also carry out regular patrols of the grounds to prevent Black intruders entering. Anyone without an appointment with an official resident is refused entry. If they are Black, they will not get in at all. Inside, there is a shopping mall, while the town has its own water supply and sewage system. All manual work is carried out by White residents. There is a rugby pitch, opulent homes overlooking miles of open countryside where antelope and zebra roam, and a hospital for the elderly residents. Most crucially of all, in a country with 60 murders a day, there is no armed robbery, murder or rape in Kleinfontein. 'An old lady can draw money here without any fear,' says Marisa Haasbroek, a resident, mother of two teenage girls, and my guide for the morning. 'It's safe, quiet and peaceful. It's not racist - it is about protecting our Afrikaner cultural identity.' Like all the residents, she is descended from the first Afrikaners. Kleinfontein has been in existence since Mandela's first presidency in 1994 - but its existence remained largely unknown until reports last year that black police officers had been barred from entry to the property. To get round race laws, Kleinfontein insists its criteria for entry are not based on skin colour. It claims to exist to protect distinct Afrikaans-speaking people and culture, and that English-speaking White people are also banned, so the community is non-racist. With Mandela on a life support machine, the founders of this community in the so-called 'Rainbow Nation' were this week being inundated with requests by other Whites to join them. 'I think there will be trouble,' Anna, an elderly lady tending her garden inside the all-White compound, tells me. 'There may be tribal warfare first between the Black races. Then they might turn on us.' Standing near a sign written in Afrikaans stating 'ons is hier om te bly' (we are here to stay), Marike, another resident, was convinced that there is a sinister plot to kill all Whites. 'You don't attack farms and rape 80-year-old women with broken bottles and kill their husbands for a mobile phone,' Marike says. 'People say it's not genocide - but it is.' Such uncertainty about the future has been given added credence by the tawdry, shameful scenes surrounding Mandela's death bed - where his family were last night continuing to squabble over where he should be buried and who should get the most loot from tourists visiting the grave. Despite all the arguments about the future direction of the country, the truth is that only one thing has stayed the same in South Africa before and after Mandela's presidency: the mutual fear and distrust between some Blacks and Whites, particularly in rural areas away from the cosmopolitan cities of Johannesburg and Cape Town.
- Daily Mail, June 28, 2013
---
Here is the ANC's list of achievements :-

• In 19 years of ANC rule unemployment has gone up by 60%
• South Africa is now the rape capital of the world
• After 19 years of ANC rule we have achieved the dubious distinction of being 140th on a world list of 144 countries for our education department.
• We are officially the country where the most hijacks take place
• We are also on the top ten list for the most murders
• In 19 years the Rand/U.S.Dollar exchange rate has gone from R3.41 to the Dollar to over R10.00 to the dollar
• During ANC rule the petrol price has gone up from R1.73 per litre to R12.83 per litre
• In 19 years our defence force has gone from being the iron fist of Africa to a laughing stock
• On the list of most corrupt governments they have given us a special place right at the top
• In 19 years we have ten times more people in squatter camps and 1000% more illegal immigrants
• In 19 years our roads, railways, military, police, municipal services, old age homes, hospitals and orphanages have literally fallen apart and are worth nothing anymore
• No other country on the planet has more convicted criminals in their parliament than us
• 25% of all South African school girls are HIV positive
• Our school girls had 100,000 abortions last year and those are only the legal ones
- report sent by BME, June 10, 2013
---
Tomorrow is the last day of one of the bloodiest and most violent months yet this year for White South Africans...

In 30 Days I have recorded 69 Attacks on 101 Victims, 7 Raped, 20 Murdered, 20 Farm attacks :-

1 May - Christo Viljoen (47) was shot through his neck in Bultfontein by 3 Black men.
1 May - Babs Roos (70) was attacked in her home in Klerksdorp. She was assaulted, robbed and murdered.
1 May - Heleen Robbertse (74) was attacked, tied up, bitten and robbed in her home in Sonlandpark. Her leg was severely injured and she has to receive ARVs because one of the attackers bit her in order to remove her jewelry from her fingers.
2 May - Rudy Zwarts was attacked at his home and left unconscious after being beaten on the side of his head with a brick.
2 May - A 60-year old lady was attacked and murdered in her Greenhills home. Her 89-year-old mother-in-law was severely assaulted by 3 Black men.
3 May - Alex Walkinshaw, his partner Lindie and 11 year old daughter Jayden were attacked and severely assaulted in their Pretoria home by 5 Black men.
4 May - Elderly Roux couple, 74 & 71, were attacked on their Piet Retief farm by a gang of Black men wielding pangas.
5 May - Two young girls were attacked with pangas by 3 Black men while visiting the Lowveld Botanicaal Gardens.
5 May - Janine van Rensburg (38) was murdered in Oudshoorn.
5 May - Sampie van Aardt was severely injured during a botched highjacking. He was beaten up and stabbed with a screwdriver by a gang of Black men near Brits.
6 May - Ryan McCrae (24) was attacked an assaulted near his parents home in Bloemfontein. His attackers attempted to strangle him before robbing him en fleeing.
6 May - Martin Coetsee (67) was attacked on his farm in Makwassie by a gang of Black men. He was severely injured, beaten and dragged around his house by his ears. He is still in intensive care.
6 May - Juliette Rutte (62) was attacked and beaten in her home in Northclliff, Johannesburg.
7 May - Peter Hackland (61) was murdered on his farm in Ixopo in Natal. His daughter and mother were also hurt during the attack.
8 May - Daan and Erka Rosseau were murdered in their home in Wellington. They suffocated to death when their attackers put plastic bags over their heads.
9 May - Gerald Carey was attacked and severely beaten with a baseball bat by 2 police officers because he refused to pay them a bribe.
9 May - Clive and Vicky were attacked and severely injured on their small holding in Kraaifontein in the Western Cape.
9 May - A man was held up in Vredekloof by 2 attackers. He was badly beaten and his jaw and cheekbone were shattered.
10 May - A 22-year old woman was beaten and raped by 4 Black men in police uniform and vehicle near Kempton Park. Police are denying any responsibility and claims it is a gang they have now dubbed The Blue Light Gang.
10 May - A man and his disabled son were attacked by 3 Black men in their Centurion home. They were both brutally assaulted and the 35-year old son was shot in his face.
10 May - Nick Reynders (59) and his son, Dawid (38) were highjacked at their home in Witbank. They were taken away in different directions by the group. Nick was severely assaulted and escaped by pretending to be dead. His son was dragged behind the vehicle and stabbed 12 times. He is in hospital.
11 May - Vernon Grant (95) was attacked, tied up and robbed in his Port Elizabeth home by 3 Black men.
11 May - Gerhard du Preez (71) was attacked and hit in his face with a block of cement by a Black man he had just offered a job. He is still in hospital in a very serious condition.
11 May - Gus Silber (56), his wife and two daughters were attacked, tied up, held up with guns and robbed in Northcliff.
12 May - Hein van der Merwe (22) cyclist was pushed off the road and assaulted by 3 Black men in suits and a diplomatic vehicle.
12 May - At and Winifred Janse van Rensburg were attacked on their farm in Buffelspoort by a gang of black men who ambushed them when they returned home. They were severely injured. Winifred is still in intensive care and suffered a fractured scull and has bleading on the brain.
13 May - Tom Pieterse was attacked in his home in the town of Makswassie.
14 May - Rui Moutinho (37) was brutally murdered in his home in Nigel. His body was only discovered 2 days later.
14 May - Cathy Stander was attacked at her Blanco home while her husband was out jogging. She was held up with a knife and robbed of a laptop.
14 May - Fred van den Bergh (58) and his wife, Cosette (55) were attacked in their Faerie Glen home. Fred was shot dead and his wife badly beaten.
15 May - 20-year-old girl raped during an attack at her parents home in Glenvista.
16 May - Farm attack on Kobus Bester on his farm Steekbokfontein in Koster.
16 May - Frank de Bie (67) was attacked in his home in Boksburg. His was stabbed in his shoulder and arm. Hit over the head and tied up. His dog was shot and he was robbed.
17 May - Johnny Nelson and his wife attacked on their farm in Broedersput. Johnny badly injured and in hospital.
17 May - William Sharman was shot and killed by 4 black attackers in New Germany for his lunch box.
17 May - Les and Gale Adlam attacked on their farm on Balmoral road. Both badly injured. Les still unconscious.
17 May - Pieter and Lena Theunissen were attacked, badly injured and robbed in Sabie.
17 May - Ferdie Richards was Highjacked near Bronkhorstspruit by 4 Black males. He was severely injured, tied up and dumped in the veld.
17 May - Ben Pieterse found 3 Black men in his daughters house on their farm near Rustenburg. When he surprised them he was shot in his leg but managed to take the weapon and shoot one of the attackers.
18 May - A farmer and his family were attacked in their home by 2 Black men while having supper. They managed to overpower their attackers. One fled, but the other is in hospital.
19 May - Francois le Grange (51) was murdered in his home in Les Marias, Pretoria. His was beaten to death with a stone and his car was stolen.
19 May - Karen Daley (43), her son Matthew (13), husband Mark (47) and Mother Elly (72) were attacked in their home in Glen Hills. They were held at gun point, Karen was groped and het mother kicked in the stomach while being robbed.
19 May - Leslie Rabie, the manager of a guesthouse in Alberton, was assaulted by 15 Black men who were reportedly drunk after returning from a wedding, making a noise and damaging property. When she ask them to be quiet, she was beaten with a knobkierie. The police found the incident funny and asked her to refund the guests for their stay. None of the men were arrested.
19 May - A young White male in his 20s was walking home after visiting a friend in Queenswood, Pretoria, when he was attacked, beaten and raped by a Black man.
20 May - A 57-year-old White man was attacked in his home in Dorothy Road, Heuningklip, by 4 Black attackers. He was shot through the neck. His current condition is not known.
21 May - Gerhard Coetzee and his wife were attacked on their farm near Sudwala. Gerhard was severely injured and taken to hospital. The 5 attackers fled with 2 hunting rifles and a 9mm pistol.
21 May – P.J. Hassard was attacked on his farm in Hluhluwe in KZN by 5 Black men. He was shot and is currently in hospital.
21 May - Lizelle Webster, her husband and daughter where attacked and robbed in their home in Kayalami. They were held at gunpoint and the attackers threatened to rape them. Her husband was severely beaten and taken to hospital.
22 May - Kobus Larrem was shot and killed by a highjacker who demanded is car keys as he left home for work in Eastvale, Springs.
23 May - Wilhelm and Marina Burger were attacked on their Stellenbosch farm at 3 am in the morning. They were robbed of weapons, cellphones and jewelry.
23 May - Jenny Lachenicht, who was attacked and beaten with a garden shovel on 28 April, died in ICU today. She never regained consciousness after the attack.
23 May - Morne Nel (32) was shot and killed during an attack on him, his girlfriend and 2 children at their Muldersdrift home.
23 May - Salmon Ferreira (79) and his wife Rentia (78) were attacked, assaulted and robbed in the Oranjehof Retirement home in Bonaero Park.
23 May - Odette Scrooby-Joubert (ex Miss South Africa) was attacked, hit over the head and robbed at gunpoint in her Bryanston home.
24 May - An 82-year old woman was attacked, assaulted and robbed in her Summerstrand home in Port Elizabeth.
24 May - An 80-year old woman was attacked, raped and robbed in Walmer in Port Elizabeth.
24 May - Gerrie Putter was attacked by 4 black men on his smallholding in Haakdoornboom in Pretoria. He was shot in his back.
24 May - Annebe Lategan was raped, murdered and dumped in the veld near Elsburg. She was naked when found and her throat was slit.
24 May - Dave Maratos (65) was attacked and stabbed to death on a farm in the Greytown district.
24 May - Traudel Kretschmer (76) was murdered by 3 attackers in her home near Piketberg at 7pm. Her body was discovered the next day. She was bound, beaten over the head and strangled. They stole a mobile phone and necklace.
25 May - A White woman was attacked and gang raped in Allanridge at a Gold Laboratory by a gang of 7 Black attackers who also tortured and brutally assaulted her colleagues for 4 hours.
25 May - Johan Janse van Rensburg and his wife were attacked by a gang of Black men in their home in Safarituine, Rustenburg. Johan was shot to death and his wife was shot and brutally assaulted. She is in hospital.
26 May - A 65-year old White man was shot execution style during a robbery in Durbanville. He died on the scene.
27 May - Carmen Manthe (37) died today after being in a coma for a week. She, and her Mum Denise, were attacked by 3 Black men with axes and knives in Willowvale.
28 May - An elderly couple were attacked in their home in Nelspruit by 2 Black males, one of whom was their gardener. The 61-year old man was shot twice but survived.
28 May - Deon Jardim (31), an off duty police officer, was shot in front of his house in the presence of his 2 daughters by 3 attackers. He was shot in the chest and the bullet narrowly missed his heart.
28 May - A young mother was attacked and raped in her home in Port Elizabeth by a Black man with dreadlocks and a scar on his face.
29 May - The body of Dr. Louis Heyns (59) was discovered in a shallow grave in Strand after he had been missing for a week. He was abducted, murdered and buried by 3 attackers who then stole his car and sold it to a chop shop.
- report sent by Sunette Bridges, May 30, 2013
---
Two small children, aged 5 and 3, watched in horror as their mum was brutally murdered by Black thugs on their South African farm. The children watched as Vanessa Stafleu, 34, was shot in the back of the head execution style as she was forced to kneel before her Black killers. The traumatized children ran into the night. The five-year-old boy courageously took his tiny sister as he walked two kilometers [1 and a quarter miles] towards his grandmother's farmstead. The father, William Stafleu, later reported that his wife suffered a black eye indicating she was assaulted prior to the murder. There was nothing stolen, suggesting the murder was a racial hate crime. Stafleu was working at a nearby dairy farm when the intruders murdered his wife. Another farmer, Koos van Rooyen, was murdered in the area thirteen months earlier.
- DailyKenn.com, May 28, 2013
---
Working-class White people, most of them Afrikaans-speakers, are going through an intense crisis. But you will not read about it in the newspapers or see it reported on television. The people who are suffering now are the weakest and most vulnerable members of the White community.Ernst Roets, a leading Afrikaans campaigner from the AfriForum organisation, took me to a squatter camp outside the country's capital, Pretoria. It has been set up on the property of a sympathetic White farmer and is called, optimistically, Sonskyn Hoekie - Sunshine Corner. There are broken-down cars and bits of discarded furniture everywhere. Beyond the wooden shacks lie ditches and pools of dirty, stagnant water where mosquitoes breed. Two basic toilets serve the whole camp. According to Roets there are 80 White squatter camps - many of them bigger than this - in the Pretoria area alone. Across South Africa as a whole he believes there could be as many as 400,000 poor Whites in conditions like these. Sonskyn Hoekie has no water and no electricity. The inhabitants live on two hand-out meals of maize porridge a day, which is provided by local volunteers. There is no social security for them, no lifeline. "I don't want to live in a place like this," said Frans de Jaeger, a former bricklayer, who with his beard and wrinkled face looks like one of the old Voortrekkers. "But I can't get out." His wife died suddenly of cancer a few years ago and it sent him into a downward spiral of binge drinking and destitution. Semi-skilled White people have little chance of getting a job when so many Black South Africans are unemployed. There is another group of White Afrikaners, far higher up the social scale, who are deeply threatened - in this case, literally. Virtually every week the press here report the murders of White farmers, though you will not hear much about it in the media outside South Africa. In South Africa you are twice as likely to be murdered if you are a White farmer than if you are a police officer - and the police here have a particularly dangerous life. The killings of farmers are often particularly brutal. Ernst Roets's organisation has published the names of more than 2,000 people who have died over the last two decades. The government has so far been unwilling to make solving and preventing these murders a priority. I went to a little town called Geluik - happiness. A few weeks ago gunmen burst into the farm shop there and opened fire, killing one farmer outright and injuring one of his sons and a shopworker. They stole next to nothing. It seemed to be a deliberate, targeted killing. Soon afterwards the son died of his injuries. Belinda van Nord, the daughter and sister of the men who died, told me how dangerous the lives of White people in the countryside have become. The police, she said, had seemed to show little interest in this case. In the little graveyard where her father and brother are buried there are two other graves of farmers murdered recently. The wonderful landscape which surrounds it has become a killing ground. There used to be 60,000 White farmers in South Africa. In 20 years that number has halved.
- BBC News Magazine, May 20, 2013
---
South African squatter-camp resident Irene van Niekerk, 15, has all the odds stacked against her. The Afrikaner girl has lived in a squatter camp for the past six years, suffers hearing loss from chronic infections and is chronically malnourished, only eating 'when food is available' at the camp. Yet this amazingly resilient barefoot long-distance athlete still managed to win 27 gold medals at her school athletics events in both the 800m and the 1500m races - and she runs on mutilated feet. The shy young girl says she has been running since she was seven years old, running two to three times a day. She knows she's definitely a long-distance runner: "I love to run, I think about God, he's helping me, he talks to me when I run, He says I must never stop, I ask Him to help me go far..and fast" she said in an interview with US pastor Skip Moen, who discovered her living in one of the many White squatter camps in Pretoria, South Africa. Irene's latest time in the 1500m was 4:48 at a Krugersdorp school-meet in March 2013: the world record for under 15's is 4:40. Clearly, this girl is a winner. All she needs is some friends to help her get out of that squatter camp, where the pretty 15-year-old is very vulnerable.
- "Before It's News", April 21, 2013
---
After the first month of the year it appears as if 2013 is heading to be the darkest year in terms of farm attacks and farm murders since 2005. During January 2013, 8 people died in 17 attacks on farms. According to TAU SA's statistics most incidents occurred in Gauteng [the PWV area]. Five people were murdered in 8 attacks in the province. The unenviable second place is held by the [Orange] Free State, where 3 people died in 6 attacks, two attacks occurred in Mpumalanga [South-Eastern Transvaal] and one in Natal. These figures indicate a drastic increase compared to January 2012, when 5 people were murdered in 11 attacks. Eventually during the whole of 2012, 51 people died in 141 attacks. If the tendency from January 2012, as it eventually realized at the end of that year, should be applied to 2013, based on the January figures, 82 people could be murdered in 218 attacks on farms this year, warns Mr Henry Geldenhuys, Deputy President of TAU SA and Chairman of the Union's Safety and Security Committee. "It would be the highest rate since 2005, when 115 people were killed on farms."
- TAU SA Media Release, February 1, 2013
---
South Africa's president, Jacob Zuma, has declared that having a pet dog is not African, and that Black South Africans who buy a dog, take it for walks and to the veterinarian are copying White culture. Zuma, 70, was speaking at a traditional event in [KwaZulu-]Natal province, his first public appearance since being re-elected president of the African National Congress a week ago. He described people who love dogs more than humans as "having a lack of humanity", Durban newspaper The [Natal] Mercury reported. Black South Africans should stop adopting the habits of other cultures, Mr Zuma told an audience of thousands on Wednesday: "Even if you apply any kind of lotion and straighten your hair you will never be White." Zuma, a proud Zulu who adheres to traditional practices such as polygamy, said in an August interview that it was "not right" for women to be single, and that having children is "extra training for a woman". In November, he endorsed traditional courts in South Africa, saying that problems should be resolved "the African way, not the White man's way".
-
Daily Telegraph, December 28, 2012
---
An anonymous South African has posted an "urgent security alert" on the FaceBook page South Africans in the UK. It claims "certain sources claim that the day Nelson Mandela dies, this would trigger the mass killings of many South African citizens – prepare to protect your families. Plans are being made by the nation's Communist Party to slaughter all Whites in the country upon his death. One of the operations's plans entails 70,000 armed Black men [being] transported to Johannesburg city centre within an hour in taxi-cabs to attack Whites." It goes on to say "Sources say most Blacks in the country are aware of the plans. When racial disputes occur Blacks often tell Whites, 'Wait until Mandela dies'. " Riva Jeffrey, the first to comment, asked "Who are your sources who claim this will happen? ". South Africans in the UK replied "I have several sources. Mandela's death is a trigger, once he dies there is nobody stopping the ANC from doing whatever they want. "
- The South African, December 11. 2012
---
A British engineer who moved to a remote farm in South Africa after "falling in love with the country" has been murdered in his own home by a machete-wielding gang who stole just £210 and a mobile 'phone. Chris Preece, 54, was stabbed to death in his kitchen by thieves at
Fleur de Lis
farm, near Ficksburg, a town along the
South Africa
-Lesotho [Basutoland] border. Police believe he may have stepped outside to investigate a power cut when he was ambushed by three man and dragged back into the house. His wife Felicity, 56, was also stabbed and suffered a fractured skull after being beaten with a pole - but managed to survive a 12 hour wait for help by bandaging her own head. They stole only a wallet containing R3,000 (£210) and a mobile telephone. The murder, on Saturday evening, is the latest in a spate of farm attacks in South Africa: brutally violent robberies targeting White farmers. Mr Preece, who is originally from Southgate in north London, was attacked at around 7.30pm at his 260 hectare property near Ficksburg, a town that is famous for its annual cherry festival. Police believe he was set upon soon after venturing outside to check on the power."As he opened the door, he was attacked," said his friend and neighbour Gavin Hoole, who was among the first to discover the murder the following day. "He was stabbed outside and then dragged into the kitchen where they killed him. Then they assaulted Felicity, hitting her around the head with a pole then they left. We think they drugged the dogs with a kind of poison. "Felicity was not dead, but because the gang had cut the telephone wires and there is no mobile phone reception, she couldn't get help. "It was only the next morning, at around 7am when people arrived to start work, that anyone realised something was wrong when they heard her screaming. "She had been on her own for 12 hours, but she is medically trained and managed to apply a bandage to her own head which stopped the bleeding." Mrs Preece is being treated at a hospital in Bloemfontein where she was said to be in a "stable" condition. Mr Preece's daughter-in-law Jeanne Preece told how he moved to South Africa in 1995 to work as a geotechnical engineer - and had "fallen in love" with the country. After studying at Birmingham University, Mr Preece worked in the UK before moving to South Africa to work for diamond miners
De Beers
. Last year he was made Principle Geotechnical Engineer for rival mining firm
Snowden
. However, according to his family, his true love was for nature. After working in South Africa's commercial capital Johannesburg, every weekend Mr Preece would drive for 200 miles to the
Fleur de Lis
farm where his wife lived. The couple were both animal lovers. They kept horses and were in the process of transforming the remote farmstead into a nature reserve for cheetahs and birds of prey. The farm, in South Africa's Orange Free State province, is in a spectacularly beautiful location. The couple had previously advertised a cottage for rent on the property, which was described as 260 hectares of hill farm "situated north of the beautiful Lesotho [Basutoland] Maluti Mountains," where visitors can "experience exhilarating, safe [sic] walking". Mr Preece's death was the second farm murder - and fifth robbery - in their area of the Orange Free State this month. "They didn't even seem to view it as a dangerous area. My father-in-law used to tell me that he knew all his neighbours", she said. "And anyway, it wasn't even a robbery. That's what we can't understand: they took just a wallet and a mobile 'phone. Who would kill someone for that? Since South Africa's elections in 1994, more than 3,000 White farmers are thought to have been killed in their homes.
-

Daily Telegraph, November 27, 2012
---
The Chris Hani Baragwanath, Charlotte Maxeke and Helen Joseph hospitals have banned evening visits to patients as hospital staff fear for their safety, the Sunday Times reports. According to the paper, visitors had been turned away. Some camped outside the hospitals, waiting for the gates to open for day visits. The move came after a series of attacks on doctors and nurses, despite the health department paying millions for security for each hospital. Dr Richard Nethononda of the Baragwanath Doctors' Forum told the Sunday Times doing away with the night visits was not the solution. "People work, so getting time off [to visit patients during the day] is not always possible. We need to be flexible," he said. The Democratic Alliance criticised the hospitals for spending large sums of money on unproductive security systems. "The health department spends about R140m a year on hospital security, but gets poor value from security companies who don't do a proper job," DA spokesperson Jack Bloom said in a statement. He said despite security shortfalls, the hospitals continued to renew contracts of security companies who failed to deliver. "Corruption is suspected in the award of the contracts, which are being investigated by the special investigating unit," he added. The health department could not be reached for comment.
- News24, November 4, 2012
---
Recently arrested Zimbabwean murder-suspect Samuel Mabena 27 may also be involved in murder of Brits farmer Mauritz Oberholzer on 5 September 2012. Mabena, 27, one of the three Zimbabwean males accused of murdering former world heavyweight boxing champion Corrie Sanders in Brits on Monday, is also suspected of involvement in killing Afrikaner farmer Mauritz Oberholzer in Brits three weeks earlier. On trial are Paida Fish (19), Samuel Mabena (27), and Chris Moyo (25) each facing counts of murder and three charges of robbery with aggravating circumstances for the Sanders murder. The matter was postponed to 8 October for further investigation. The men will remain in custody. Mabena also appeared in court on Monday in connection with the murder of farmer Mauritz Oberholzer near Brits on 5 September. This matter was postponed until Tuesday. The three were arrested in the Oukasie informal settlement, near Brits, on Thursday after police received a tip off, police spokesperson Brigadier Thulani Ngubane said last week. At the address where the men were arrested, police recovered a mobile phone, vehicle key, purse, handbag, and cash believed to have been stolen during the robbery in which Sanders was shot on 22 September. "Police then went to a second address and a third suspect was arrested," Ngubane said. The three men are Zimbabweans. Sanders was at the Thatch Haven Country Lodge, in Brits, when armed robbers entered and began firing shots at random. Sanders was hit in the hand and stomach and died in the Kalafong hospital the next day. Outside court, members of the Oukasie SA National Civic Organisation protested. "Our Constitution is failing us because criminals go free," Michael Mhlongo said. "They have taken our champion. We are sending our condolences to the Sanders family." He said the home affairs department had failed by letting foreigners into the country as they had no legal documents and therefore could not be traced if they committed crimes. One man held up a poster which read: "They took Lucky Dube now it's Corrie Sanders. Enough is enough with illegal foreigners. No bail." Sanders won the World Boxing Organisation's heavyweight title in March 2003 by dropping Ukrainian Wladimir Klitsckho in the second round in Hanover, Germany. He retired five years later.
- Translation of Beeld report, October 1, 2012
---
Another farmer and his wife has been murdered. Mr. Johan Fourie (71) and his wife, Cecile (72) on the farm Koppe in the district of Trompsburg, southern [Orange] Free State, were brutally murdered. According to experienced detectives this was one of the most gruesome murder scenes they've ever seen. Once again the killers were drinking in the house while waiting for the farmer to return after church. Only a .22 revolver was missing, while other firearms in the safe, which was cut open, were left untouched. "We simply cannot accept that robbery is the motive for this murder," said Mr Henry Geldenhuys, Vice-President of TAU SA and chairman of the safety committee. "If they only wanted to steal there was enough time to take what they wanted and to leave without torturing and eventually killing people," said Mr Geldenhuys. "What is of greater concern to TAU SA is the fact that in police ranks apparently a distinction is made when it comes to certain categories of people being murdered. The recent series of killings in Natal, where the victims apparently were ANC officials, it was immediately described as political murders and the special investigation unit, the Hawks, were called in to investigate the murders. This assumption was made before any further clues apparently came to light. Government cannot favour ANC members more than the agricultural community who contribute to ensuring food security. For many years TAU SA has demanded that the same approach should be followed when investigating of farm murders. The Trompsburg incident proved the necessity of this, because other motives seem to be evident. TAU SA has been on record for many years that it believes that other motives are behind the farm murders, and that it is the duty of the State to investigate it properly" said Mr Geldenhuys. Meanwhile, Mr. Geldenhuys called on farmers to be on the alert to ensure that safety requirements are met at all times. He emphasized that there should be acted ruthlessly "against terrorists who want to murder farmers."
- TAU SA Bulletin, September 11, 2012
---
The ANC Youth League and Young Communist League have since last year been receiving full-time training at several SANDF military bases across the country. The training is government funded and currently at least 8000 Black youths 18-35 years of age will receive 2 years training at a military base. No Whites are included in this programme, nor any youths from any other political Youth groups. According to the Defence and Military Veteran Minister, they aim to train about 20,000 youths a year. The first batch to receive training were 500 youths recommended by the Department of Rural Development and Land Reform, altogether the Department recruited 2500 to take part in the programme and has urged them "to emulate the young revolutionaries of the 1976 generation"."Skills development will include discipline, patriotism, life skills, rights awareness and specific skills areas empowering youth to change rural areas" The official name for the group is the National Rural Youth Service Corps (Narysec). In May last year 600 Narysec recruits had already received training at a military base in Bloemfontein. Their commander ordered them to paint the words 'UHURU' on white stones overlooking a busy road. 'Uhuru' means 'freedom' in Swahili but in South Africa the word has generally taken a different term, meaning the 'killing of all Whites'. The word is associated with large-scale violence and massacres against former White colonists in African countries gaining independence in the 60's and 70's. If you ask anyone in South Africa they'll know what you're referring to if you mention 'uhuru'. The Afrikaner civil rights group Afriforum tried to give a petition to the Minister and ask for more details in accordance with the Freedom of Information Act. Their request for information on the subject was rejected and called 'unnecessary' and they were told the Minister did 'not have time to answer questions' from them. The Minister has however been quoted in the past as saying that the programme was started in order "to train the youths as rural census-takers".This has led Afriforum to officially launch a law suite under the Freedom of Information Act to force the Minister to give public details about the nature of these civilian military training schemes. The reply so far from the Ministry of Defence has been that even though training takes place at military bases no military training takes place "but we teach them how to salute and parade and we show them the guns". They claim they do not teach the recruits to use the guns though.The Minister also claims they are taught "a lot of skills such as electrical engineering, business management and other skills." Though why these skills need to be taught at a military base instead of the many specialised colleges and training campuses across the country is still a mystery. It sounds more like a loop-hole for the ANC to use the law and public funds to militarise their followers, particularly the Youth League. The fact that political youth groups affiliated with the government will be receiving training at military bases is an ominous one with too many horrific parallels in modern history. One of the most recent and most relevant would be Zimbabwe. Their National Youth Services militia also started out with the same claims and were later used as a tool for invading White owned farms and property. But their main acts of terror were against the population in general, using murder, rape and violence to intimidate voters and punish areas which had dared support the MDC opposition party. The youth are always the easiest to mold ideologically and due to conditioning at such a young age have often been some of the cruelest torturers. For example, the Khmer Rouge regime in Cambodia used mainly teenagers as their torturers and interrogators in the notorious Tuol Sleng torture facility. Likewise, the Red Guards, who were mobilised by Mao Tse-Tung in China, were mostly students and teenagers. There are many cases of these youths publicly denouncing and even torturing and killing their own parents. Another more obvious example would be the Hitler Youth. They never received weapons training before the war, most of the focus was on political indoctrination and mentally preparing them for conflict and war. As well as familiarising them with military life and procedures such as basic training, marching, unit cohesion etc. Besides military training the most dangerous aspect is the propaganda and indoctrination, since all members will be associated with the ruling party and will have their ideology and principles drummed into their heads on a daily basis. And at the age where propaganda would have the maximum effect in shaping their minds. The ANC claim they won't be using any weapons, only 'shown' them. Why are they training at a military base in the first place for so-called 'life-skills' and management' training? This could be done in any school or college. They'll also use military style uniforms, have ranks and use military salutes.The government must think the public are either very naive or very stupid. Or maybe they just don't care what anyone thinks since they have the majority in parliament, and like with all other laws they can just steam-roll whatever policies they want in place, no-matter the public reaction, especially from the opposition parties. Either way, having civilian members from the ruling party in a one-party dominant state receive military training is never a good idea. At least in a so-called democracy.
- Cape Report, August 3, 2012
---
Even in a country that sees 44 murders a day, the case has left the public horrified. A gang of robbers gunned down a father, raped and murdered his wife. Then, in a final act of sickening brutality, they drowned the couple's 12-year-old son in scalding bath water. Amaro Viana was murdered to prevent him from identifying the three housebreakers who carried out the raid in suburban South Africa. The gang included the family's gardener and the son of a domestic servant. It was claimed they were motivated by the way they had been treated by the Viana family. Appearing in court yesterday, the gardener Patrick Radebe, 24, confessed to being part of the gang which broke into their home in October last year. Vereeniging Regional Court heard that, after gaining access to the house in Walkerville, a suburb of Johannesburg, the gang lay in wait for Amaro's engineer father Tony, 53, to arrive home. When he walked through the front door, they attacked him with golf clubs and a machete-like knife known as a panga before tying him up and ordering him to tell them how to open the family safe. When Mr Viana's wife Geraldine, 43, and her son returned to the property, they too fell victim. Mother and son were tied up in separate rooms. Two of the men then raped Mrs Viana before both she and her husband were shot dead. According to their court confession, Radebe and his co-accused Sipho Mbele, 21, realised that the couple's son, if left alive, may be able to identify them to police. 'We went to the bathroom and turned on the tap,' the pair's statement read, 'We gagged him because he was crying. We forced him into the bath face down, knowing that he would drown.' The Viana's family dog was also killed when its stomach was slit open with a knife. Thankfully Mr Viana's daughter from his first marriage, Gabriela, was not at her father's home when the robbers struck. Despite a recent improvement in crime statistics, South Africa remains one of the most dangerous countries in the world. An average of just under 44 people a day are murdered there. This compares with 1.5 in England and Wales, which has a similar sized population. Apart from war zones, South Africa's murder rate is surpassed only by Latin American nations embroiled in gruesome battles between drug gangs. Dianne Kohler Barnard, the country's shadow Minister of Police, said the murder of the Viana family was 'awful'. 'Women are raped and people are shot every day,' the opposition Democratic Alliance politician said. 'But the fact that a 12-year-old was killed is horrific. There will be shock.' Mbele and Radebe pleaded guilty to charges of housebreaking with intent to steal, aggravated robbery, rape, three counts of murder, possession of an unlicensed firearm, unlawful possession of ammunition and intentional damage to property. The culprits' lawyer Charmaine Castleman claimed the men carried out the attack to somehow 'get back' at Mrs Viana for the way she had previously treated them. Describing the sexual assault, she said: 'First Mbele raped her while Radebe helped him by standing on her head. 'Then Radebe raped her while Mbele held a pillow over her face.' A third gang member, Sphiwe David Motaung, 20, had previously pleaded guilty to burglary with intent to steal, aggravated robbery and damage to property. According to one report they were led back to their cells smiling after being in court.
- Daily Mail, July 26, 2012
---
"It seems that farmers have no other choice than to prepare themselves for war." This was said by TAU SA's Deputy President and Chairman of the Safety Committee, Mr. Henry Geldenhuys. Mr. Geldenhuys responded to the murder of 77-year old Mr. Johan van Rensburg of the Baltimore area. "This murder was committed barely a day after the ANC Youth League deputy president, Ronald Lamola, said in Durban that it is an illusion if South Africans believe they can get their land back peacefully. 'We need an act as forceful as war to bring it back to the Africans' Lamola said." Mr. Geldenhuys associated the murder of Mr. Van Rensburg with Lamola's comments after it was discovered that mainly weapons are missing. "Why are weapons stolen other than to commit more murders? Lamola creates the ideal atmosphere for radical and reckless youth to take up his statements literally. Farmers can no longer ignore those comments and for the sake of their survival and to keep their land, they need to prepare and organize for the worst possible scenario," said Mr Geldenhuys. The late Mr. Van Rensburg was a member of TAU SA for several years. His wife Gloudina was shot three times in the chest and is currently in stable condition in a hospital in Polokwane. About this morning the house was intruded. Currently it is not yet certain how many terrorists were involved, but four tracks are being followed by members of the community and the police, while a police helicopter and a private helicopter are also used to identify possible suspects on the run. Mr. Geldenhuys expressed his condolences to Mr. Van Rensburg's family on behalf of TAU SA and wished Mrs. Van Rensburg a speedy recovery. He also expressed his appreciation to the community and the police who are on the trail of the murderers. "If they are caught they must expect no mercy, subject to the statutory requirements," said Mr Geldenhuys.
- TAU SA Media Release, June 20, 2012
---
TAU SA takes the threat by the ANC Youth League that they are prepared to occupy farms and put white farmers' safety in jeopardy very seriously. The silence - in all of the eleven national languages - on the part of the country's President, the Government and the ANC structure under whose auspices the Youth League operates, contributes to the severity of the matter. TAU SA is of opinion that the silence leaves the impression that government supports the statements and subsequent actions. According to the President of TAU SA, Mr Louis Meintjes, it is becoming evident that the ANC and its President are using the Youth League to promote and implement its National Democratic Revolution (NDR). "This inevitably raises the question whether the state and its police force, will eventually make an effort to protect farmers against potential farm occupation, intimidation and even loss of life among farmers as it would hinder the NDR", says Mr Meintjes. Mr Meintjes emphasized that the statements of the ANC and its Youth League regarding farm invasions are blatant racism. "It is notable that this kind of racism is often made use of to keep the ANC popular with its supporters and could even be regarded as an important resource for its continued existence and survival. The question that now arises is whether it is in any way meaningful to stay involved with government actions and forums for the sake of agricultural development in SA. We are getting the impression that we are being deceived with their cajolery in official circles while being threatened and intimidated outside without the ruling party doing anything about radical and intimidating statements. We can not continue in a relationship like this and TAU SA will very soon have to reconsider its position in this regard," Mr Meintjes said. "Meanwhile, we are equally concerned about the silence within the broader agricultural environment with regard to these threats and intimidation. It is becoming crucial that a strong collective stance is taken on this issue and TAU SA therefore appeals to all role players with an investment or interest in agriculture, to voice their opposition against these threatening actions based on the Zimbabwe Model", Mr Meintjes said. "Consumers will also have to get involved. If farmers are forced to defend their property, it will necessarily be to the detriment of all farming activities, creating a significant risk of empty shelves, as in Zimbabwe." Should a farm invasion take place or even if a threat is being made, landowners must please contact TAU SA without any hesitance.
- TAU SA Media Release, June 6, 2012
---
A Black teenage farm worker has been acquitted of murdering Eugene Terre'Blanche, South Africa's far-Right leader in a case that has polarised racial groups in the country. Patrick Ndlovu, who was 15 at the time of the killing, confessed his role in the crime to police but a lack of forensic evidence and a failure by detectives to treat him as a minor saw a judge rule in his favour. However a second man, farm worker Chris Mahlangu, 29, was found guilty of murder, attempted robbery and housebreaking. During the day, as the verdict was read out at a court in the farming town of Ventersdorp, there were clashes between hundreds of uniform-clad White supremacist groups and local supporters of the two defendants which were broken up by riot police wielding batons and shields. Terre'Blanche rose to prominence in the 1980s with angry speeches calling for a separate "Boer" nation. He was beaten to death with a machete and an iron bar in the bedroom of his farmhouse in April 2010, shortly before
South Africa
hosted the [Soccer] World Cup. Following his death, Mr Ndlovu and Mr Mahlangu handed themselves in to police. Terre'Blanche was found lying on his bed, with deep wounds to his head and body. His trousers were undone and his genitals exposed and blood covered the walls and floors of the room. Mr Mahlangu claimed that he had killed Terre'Blanche in self-defence after the right-winger sexually assaulted him.
- Daily Telegraph, May 22. 2012
[ The mystery remains why Mahlanga was not acquitted on the grounds of self-defence after it was disclosed that Terre'Blance had sexually assaulted him – a claim which was born out by released Police photographs showing the dead Terre'Blanche with his trousers undone. It would appear therefore that the "new" South African authorities were angered by the fact that their prize asset Terre'Blanche – whose pantomine antics were used by them to divide and discredit authentic White resistance to ANC terrorist rule - had been eliminated. Ed.]
---
The Foreign Office today urged UK visitors to take extreme care in South Africa following the rape there of a 29-year-old British woman. A local motorist who tried to help the woman was shot dead by the attackers before they fled on Sunday morning. The incident was at Mpumalanga [South-Eastern Transvaal] - not far from Pilgrim's Rest where British woman Diane Conway was shot dead last month in a robbery. "We are repeating our warnings about vigilance in certain parts of South Africa, particularly in KwaZulu-Natal [Natal] where there have been incidents of hi-jacking and robbery," said a Foreign Office spokesman. "We have not, as yet, changed our South Africa travel advice, but advice such as this is under constant review." In the latest incident, the British woman was repeatedly raped after she and a male South African friend were hijacked by four men after the couple had stopped at a beauty spot. The attackers forced the pair into their own vehicle, raping the woman several times over a period of 14 hours. A passing motorist who tried to help was shot dead by the assailants who then ran off. The South Africa friend was knifed in the leg and suffered wounds to his back. Both victims were being treated in hospital. "We are offering all possibly consular assistance", said the Foreign Office spokesman.
- Daily Mail, May 6, 2012
---
Freedom Front Plus leader Pieter Mulder gave the hornet's nest of land ownership a sharp political poke in Parliament on Wednesday. He suggested that Black "Bantu-speaking" people had no historical claim to 40 percent of the country. "Africans in particular never in the past lived in the whole of South Africa," he said during debate in the National Assembly on last week's State of the Nation address. Mulder's remarks provoked an angry buzz from ruling party benches, which rose in pitch when he then explained: "There is sufficient proof that there were no Bantu-speaking people in the Western Cape and north-western Cape." These areas formed 40 percent of South Africa's land surface, he told MPs. Mulder serves in President Jacob Zuma's Cabinet as deputy agriculture minister. He was responding to the president's statement in his address on Thursday, that the willing-buyer willing-seller option had "not been the best way to address" land redistribution. Mulder said the question of land ownership was an emotional issue that had caused many wars. In the South African context, Bantu-speaking people had moved down the continent from Africa's equatorial regions, while Europeans had moved up from the Cape. They had met at the Kei River, in the present-day Eastern Cape. "There are also differences of opinion about the influence of the Difaqane on land ownership. Read the diaries of the Voortrekkers about what they found when they moved into the interior," he told MPs. The Sotho word Difaqane - in Zulu, Mfecane - is the term used by historians for a period of internecine warfare involving various tribal groups in the interior of southern Africa during the early to middle 19th century. Mulder took issue with land ownership figures cited by Zuma in his address. "The president quotes in his address the department of rural development's figures on land reform. "According to these, white people possessed 87 percent of the land, and the government had reached only eight percent of its 30 percent (land reform) target. I seriously differ from these figures.
"How does the department calculate the eight percent? There isn't a completed land audit against which we could correlate these facts." The Development Bank of South Africa calculated in 2001 that 44 percent of the country's land belonged to Whites, 20 percent to Blacks, nine percent to Coloured people and one percent to Asians. "The way in which the department has calculated the 30 percent and eight percent figures creates the impression that they are setting themselves up to fail." Mulder said he seriously differed with the claim that white people had stolen land. Referring to Zuma's remarks on the willing-buyer willing-seller option, he said that, in plain language, this meant the government now believed in the nationalisation of agricultural land. However, anyone who had dealt with land reform knew the problem was not with the willing-buyer-willing-seller principle. "The problem is the disastrous way land reform is being applied. There are many letters on my desk from White commercial farmers, who have offered their land to the department and received no reply." There were also many letters from White commercial farmers who had concluded sales agreements with the department and gone bankrupt three years later because the department had not paid them out. Mulder asked why the department of rural development did not buy farms in the Kalahari and Karoo. "In the Karoo and Kalahari, huge farms are available. Why does the department not buy some of that land to reach their 30 percent quicker? These semi-desert lands are, however, added to the 87 percent propaganda percentage as White land." Mulder said he hoped there would come a time when both white and black commercial farmers did not have to look for opportunities elsewhere in Africa. "I dream of White and Black commercial farmers who do not have to go to Africa for opportunities. The children who were born in 1994 are 18 years old this year and can vote. They only know an ANC government," he said. "There is no reason why such a child should not be able to buy a farm or obtain a bursary, just because he or she is white. Yet this is still happening." Mulder's speech proved too much for Defence Minister Lindiwe Sisulu, who, after he finished speaking, leapt to her feet and demanded to know whether it was parliamentary for a member "to blatantly distort history". Speaker Max Sisulu dismissed this, saying it was a point of information, not a point of order.
- Sapa Report, February 15, 2012 (carried by IOL, February 16, 2012)
---
Independent forecasters have been told they could be imprisoned for up to ten years – or fined up to £800,000 – if they issue incorrect severe weather warnings without official permission. The threat is contained in a new law designed to prevent panic and economic damage caused by false predictions of gale force winds, flash flooding or drought. The proposed amendment to South Africa's weather Service Bill would mean that anyone wanting to issue a severe weather warning would first need to get written permission from the country's official national weather service. If found guilty of breaching the law, first offenders could face up to five years in prison or a five million Rand (£400,000) fine. Repeat offenders face a maximum of 10 years imprisonment or a ten million Rand (£800,000) fine. The governing African National Congress (ANC) sponsored amendment was on Thursday lambasted by politicians from South Africa's opposition party the Democratic Alliance (DA). Spokesman Gareth Morgan described the "draconian" law change as an attempt to "establish and protect an unfair monopoly on services offered by the Weather Service". Mr Morgan said one upshot of the proposed change would be that a citizen who had seen, for example, an approaching tornado, would be unable to broadcast this information – either on television, the internet or radio – without first applying for written permission to do so. He also pointed out that the proposed legal change contained a limitation of liability clause that would, in effect, meant that the official South African Weather Service could not itself be held liable it is made a mistake in predicting the weather. "The bill, if passed in its current form, will have various undesirable consequences, and will make South Africans less safe," Mr Morgan said. "There is no reason to believe that the Weather Service, with its limited ability to measure and observe weather changes all around South Africa in real time, can respond quickly to all severe weather events, offering affected people sufficient warning". Johan Terblanche, founder of the independent South African Weather and Disaster Observation Service (Sawdos) said that public weather observations are "crucial" in supplementing the information supplied by weather monitoring instruments. He added: "As the amendment Bill now reads, nobody will be able to issue any warning of approaching severe weather." But Isham Abader, deputy director general of the department of environmental affairs told South Africa's Mail and Guardian newspaper: "The Bill merely seeks to prevent the transmission of unreliable information. Incorrect weather warnings could lead to the evacuation of an entire town at great expense to the tax payer." South Africa experiences huge variations in temperature and weather. The coastal areas are often buffeted by extremely high winds that can be dangerous for seafarers. Low-lying inland areas, especially in the hotter north, experience lengthy droughts. Highland areas around the country's political capital Pretoria often suffer intense electrical and rain storms.
- Daily Telegraph, January 12, 2012
An explosive device found at Eastgate Mall in Bedfordview near Johannesburg on Monday could have caused major damage, eyewitnesses report. The device had been left in a suitcase in front of a jewellery store," said police spokesperson Captain Katlego Mogale. The police's bomb disposal unit disarmed the device in a controlled explosion after evacuating the mall. Business has since returned to normal. Police sources believe it was a premeditated crime. The suitcase reportedly was found beneath the escalator at the food court of the mall. Eyewitnesses said the device was planted near the only two restaurants that operate on gas.
- News24 report, November 29, 2011

---
Three suspected right-wing members planning to attack churches were arrested in Naboomspruit on Friday, Limpopo [Far North] police said. Brigadier Hangwani Mulaudzi said the three were arrested at a farm near Naboomspruit when the police were called to an arson scene. "On arrival, members discovered that the farm is being used as a training centre for security guards who are then deployed to work on farms." He said the three men previously received training on the farm, but were kicked out last week after causing problems. They returned on Thursday night, and forcefully gained entry onto the farm. An argument started between them and people living on the farm, and they allegedly set alight two tents. He said that during the arrest, police confiscated several self-made weapons such as swords, bulletproof vests, helmets with spikes, batons with spikes and suspected bomb manufacturing material. "Further investigations revealed that the suspects might be involved in a religious cult and they were planning to attack churches during service times. "They believed that only Whites were to live in South Africa, the rest must be killed. "Leaflets believed to be occult-related were also found on the premises." Mulaudzi said photographs of different churches were found on their cameras and cellphones [mobile phones]. They were expected to appear in the Naboomspruit Magistrate's Court on Monday. They face charges of arson and possession of dangerous weapons. Mulaudzi said the right wing movement was not known and investigations were launched to probe its existence.
- News24 report, November 25, 2011
---
A primary school teacher has been hacked with a panga in front of a classroom full of pupils in Matlala, near Polokwane, Limpopo [Far North] police said on Wednesday. Lieutenant Colonel Ronel Otto said the 53-year-old man was teaching at Masehlong Primary School when his brother walked in and attacked him on Tuesday. She said some of the pupils tried to stop the assault, but it was too violent. The teacher was taken to hospital, but died shortly after arrival. His 40-year-old brother was arrested and charged with murder. He was expected to appear in the Matlala Magistrate's Court on Thursday.
- AfricanCrisis report, November 16, 2011
---
Solly Tyibilika, the first Black rugby player to score a Test try for the Springboks, has been shot dead in a Cape Town tavern. Western Cape police spokesperson Captain Frederick van Wyk said two armed men entered a tavern in Gugulethu at on Saturday and began shooting randomly. "Two patrons were wounded and one of them, in his early 30s, died on the scene," he said. The perpetrators were being sought.
- Mail & Guardian, November 14, 2011
---
<![if !vml]>
<![endif]>
Official Police docket photograph of the murdered Afrikaner separatist leader Eugene Terre'Blanche, showing clearly that he was in the process of exposing himself when he was hacked down (but were his trousers pulled up prior to the taking of this photo?).
- photo sent by DDN (Arizona, USA), October 15, 2011
---
Terre'Blanche's fly was open and penis exposed
The first person to see the body of slain rightwing [sic] leader Eugene Terre'Blanche has testified that his belt was undone and his genitals exposed. "His pants and belt were open. His fly was open and his private parts were protruding," paramedic Robert van Heerden told the High Court sitting in Ventersdorp on Friday. "There was moisture under the penis, but I can't tell you what kind of moisture." He said he could not recognise Terre'Blanche, a person he had known for 25 years. "He had been badly hurt, cut and beaten," the paramedic said. "I didn't expect to see someone in such a condition." Van Heerden spoke to the court in Afrikaans, which was translated into Setswana. He testified that the first thing Van Heerden saw when he entered the bedroom with a torch on April 3 last year was a pool of blood on the floor. Moving his torch around the room, he saw blood dripping from the bed onto the floor, and blood on the curtains and walls. He felt Terre'Blanche for a pulse and realised he was dead. Van Heerden said the body had cooled down and he could not tell how long it had been lying there. He said he did not move the body, and that no one "messed" with the evidence. He used a torch because the light switch was not working, and it was dark inside the farmhouse. Allegations of sodomy arose last year after police commissioner General Bheki Cele said a condom was found at the crime scene. Earlier in the trial, defence attorney Norman Arendse said: "There were allegations of verbal, physical and sexual abuse" and that witnesses were afraid to testify to it. The attorney, representing the minor accused, did not say who had been sexually abused.
- report by Miranda Andrew, October 14, 2011
---
A 56-year-old man will probably be unable to walk again after he was shot in the back by suspected criminals. "Love, what did we do wrong to deserve this? We have only been good to everyone," said Charles Botha to his wife on Sunday. Botha, 56, from Stilfontein in the North West Transvaal, got up at about on Sunday when he heard the bell, said his wife Carien Botha, 38. "I was in bed when it happened. My husband said he would go see who it was, perhaps there was trouble. My mom is ill, she has cancer." Shortly afterwards, her 10-year-old son came running into the room, saying: "Mommy, there's trouble." "He and a friend were playing computer games and he heard the shots. I don't know if he saw my husband but I locked him in the room. "When I got outside my husband was lying there. He said: 'Bokka, someone has shot me.' He had lost a lot of blood." Botha is a supervisor at Village Main Reef's Buffelfontein gold mine. He had walked out to the gate and apparently spoke to someone there. His wife said she didn't know why he walked out there. "He has never done it before in his life. When he turned around to walk back to the house, they shot him twice in the back." The suspect or suspects presumably tried unsuccessfully to climb over the palisade fence to gain access to their yard, said Botha's wife."The palisades are bent and a piece of material was stuck to the gate. It looked like they couldn't get over." Botha was rushed to Wilmedpark hospital where he was operated on and remains in ICU. "Doctors told me he would never walk again. Charles was always on the go. No one could keep up with him. "He is the most wonderful person. He has always helped other people, even if things weren't going well personally." She said her husband had been very positive over the past three weeks after he had reason to believe that he could lose his job after the mine decreased staff. Police spokesperson Sergeant Karen Tredoux said police were investigating a case of attempted murder.
- Beeld, October 10, 2011
If you have any latest South African news please email us at : springbk@netcomuk.co.uk